Accenture CEO Stepping Down for Health Reasons
Posted Wed, Jan 23rd, 2019

Accenture CEO Stepping Down for Health Reasons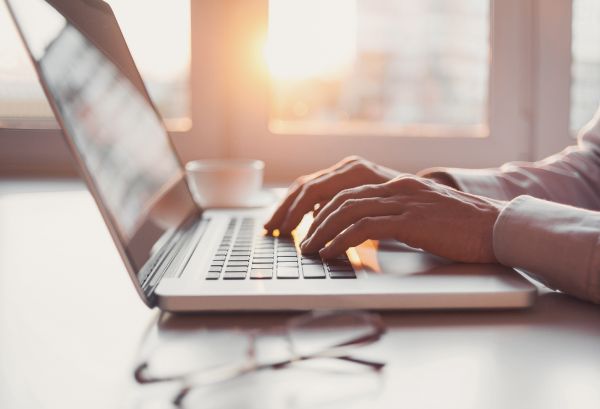 It was announced earlier this month that Accenture's CEO and chairman, Pierre Nanterme, is stepping down due to health reasons. Nanterme led the digital transformation of Accenture during his role as CEO from 2011 to 2018, and grew it's net revenues by 55% during that time frame. The 60-year-old's total compensation for 2018 was $4.7 million with an additional $17 million in stock award value.
David Rowland, Accenture's current CFO, will become the interim CEO.
Read the full story here.
Insurance Solution
Key Person Disability Insurance
When discussing key person life insurance with your clients, it's important to present them with a viable solution of protection from the financial loss of a key executive due to a disability. Benefits from these programs can be used to replace lost revenue, provide disability buy-out funding for share repurchase requirements of a disabled shareholder, hire a highly esteemed replacement, or provide high limit disability benefits required within a key person's employment contract.
As Lloyd's of London Coverholders, Exceptional Risk Advisors specializes in writing high limit key person disability policies for private and public organizations. Benefit limits for key person protection are available in excess of $100 million per person and are most commonly purchased in conjunction with a large key person life insurance transaction.
Click Here to Learn More About Key Person Disability 
Contact us to discuss how we can help protect your exceptional clientele.
---
Featured Case Study
Multi-Life Guaranteed Standard Issue (GSI)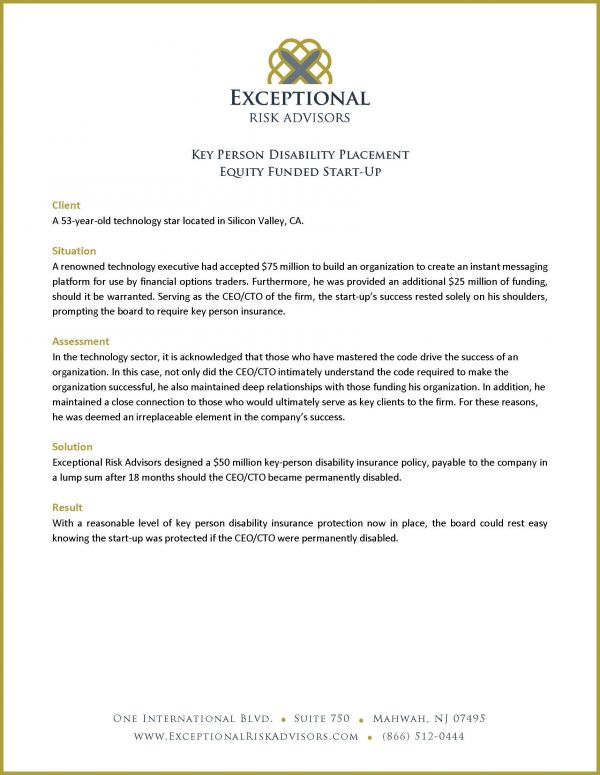 We extended a multi-life GSI offer to the partners of a global law firm to provide additional Lloyd's of London layer with $40,000/month of coverage. The policy was placed on top of the mandatory domestic plans. Our online enrollment, education and communication strategy was used for the case, which helped expedite the enrollment and eliminate errors.
Download Case Study to Read About the Solution and Results
Please feel welcome to share this case study with colleagues and your centers of influence.
Exceptional Webinar Series
Multi-Life Guaranteed Standard Issue (GSI)
One of our initiatives for 2019 is to continue educating our advisors, so they can thrive in the high-limit Lloyd's of London insurance space. To that end, we've instituted a quarterly webinar series. The first webinar will be held next month and the topic discussed will be on high-limit Multi-Life GSI. Laura Muka will present the gap high income earners face with U.S. long-term disability insurance, how it can be solved with an additional layer of coverage and case studies on successfully enrolled GSI policies.
Please keep an eye out for communications to sign-up.