Chris Lack
Managing Partner

Edward A. Tafaro
Partner

Laura Muka
Managing Partner & COO

Frank Zuccarello
Managing Partner

Matthew Ferraro
Partner

Joseph Ferraro
Partner

Ken Slaton
Vice President Underwriting, International Benefits

Sean McNiff
Vice President of Business Development & Marketing

Henry A. Tafaro
Executive Vice President
Frank Zuccarello
Managing Partner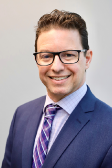 Frank Zuccarello is a Partner at Exceptional Risk Advisors. With more than 20 years of industry experience, his specialty lies in the Entertainment and Contingency lines of the business. He oversees the specialty insurance high limit placements of the biggest money-making concert tours and entertainment events in the industry.
Prior to joining Exceptional Risk Advisors, Frank worked at Hanleigh, a BISYS company. Before joining Hanleigh, Frank started his career with UNUM, the world's largest disability carrier.
Frank graduated from William Paterson University with a degree in Communications. He resides in Rockland County, New York with his wife Irene, and their two children. In his spare time, Frank is a professional singer and guitarist. He also enjoys watching his Yankees, Giants, Knicks, and Rangers.
Download Frank's recently published article on Key Person Insurance for those in the Tech Industry.