Vertiv CEO Steps Down for Health Reasons
Posted Thu, Oct 20th, 2022

Vertiv CEO Steps Down for Health Reasons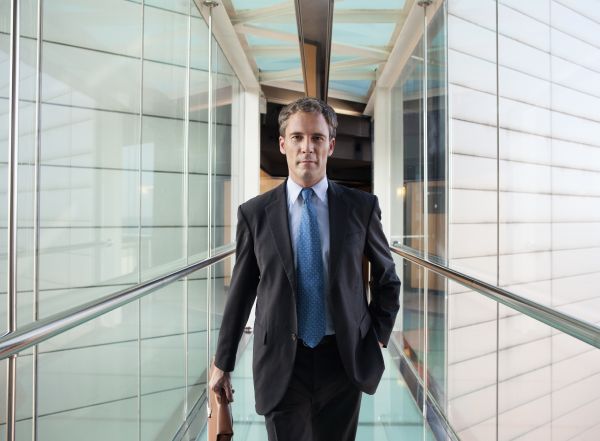 Vertiv CEO, Rob Johnson, is stepping down from his role effective December 31, 2022 citing health as the reason. The 54-year-old executive, whose total annual compensation was reportedly over $5 million, has held the role since 2016. Vertiv, a global provider of critical digital infrastructure and continuity solutions, employees over 24,000 and has reported revenue of $5 billion in 2021. The firm announced Mr. Johnson's successor, Giodano Albertazzi, effective January 1, 2023.
Read the press release here.
How can you protect your clients? See below for the insurance solution.
---
All successful companies, with 24,000 employees or 24 employees, have key personnel as the foundation driving success. What happens if those rainmakers become disabled? These key people are instrumental in driving deals and visualizing the organization's growth.
In the event of a serious illness or disability, cash is needed to retain key staff, fund a replacement, and/or manage any winding down as a result of the event. Luckily in this story, Mr. Johnson's departure was planned and a successor in place, but that's not always the case
As Lloyd's of London Coverholders, Exceptional Risk Advisors specializes in writing high limit key person disability for private and public organizations. Benefit limits for key person protection are available in excess of $100 million per person and are most commonly purchased in conjunction with a large life insurance transaction.
Click Here to Learn More About Key Person Disability
BONUS: if you missed our webinar, "An Advisors' Guide to Corporate Solutions Found in the Excess Lines Market", you are in luck! The webinar was recorded and you can listen and watch Frank Zuccarello and Sean McNiff share their expertise in this space: watch webinar here.
Contact us to discuss how we can help protect your exceptional clientele.
---
Featured Case Study
Contingency Coverage
U.S. Concert Tour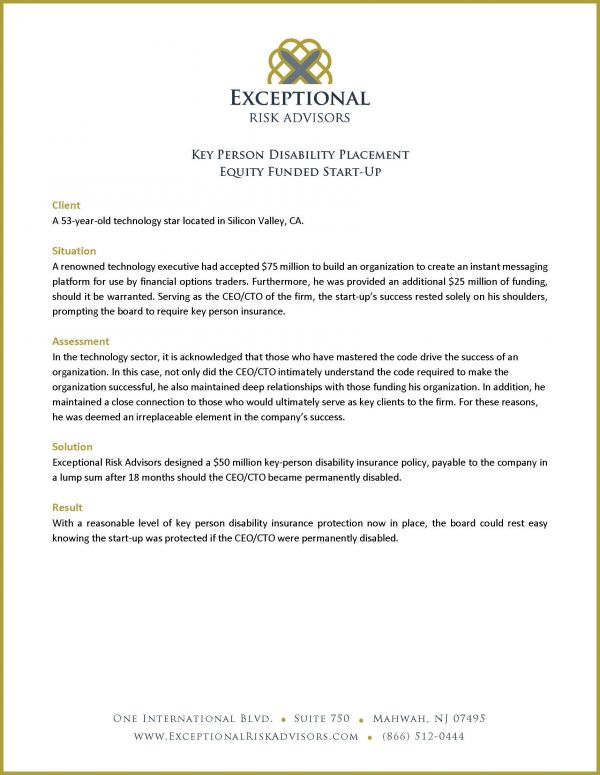 In this case, the client was concerned with the loss of the guaranteed income associated with each venue if some or all the concert events could not take place. The potential income from the tour's guarantees plus percentages advanced by the promoters exceeded $10 million. If the event was canceled due to adverse weather, an act of terror, a death in the performer's immediate family, or a death, illness, or injury to the artist, the client and his estate would suffer considerably.
Check out the case study to read about the insurance solution that was developed.
Click here to read the full case study
Please feel welcome to share this newsletter & case study with colleagues and your centers of influence.