Actress, Jennie Garth, Shocked by Osteoarthritis Diagnosis
Posted Thu, Sep 22nd, 2022

Actress, Jennie Garth, Shocked by Osteoarthritis Diagnosis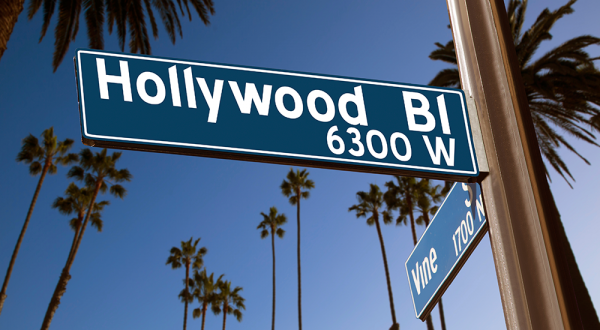 The Beverly Hills, 90210 star, Jennie Garth, recently opened up about her osteoarthritis diagnosis. The 50-year-old actress shared in an interview that she was diagnosed with arthritis five years ago. Fortunately for the entertainer, Garth has continued to act in several TV movies and series. Garth's reported net worth was roughly $8 Million.
Read the full story here.
How can you protect your clients? See below for the insurance solution.
---
High Limit Disability Income Protection
Entertainers present unique challenges to U.S. disability carriers as their earnings history is often riddled with volatility, and they consistently present a compressed career that limits the time they earn the bulk of their income. For those reasons, Lloyd's of London and the excess lines market are the primary sources to obtain Disability Income Protection for Entertainers.
Whether your client is a TV actor, successful business owner, or highly paid executive, it's imperative to review how they can insure their ability to earn an exceptional income.
As Lloyd's of London Coverholders, Exceptional Risk Advisors designs High Limit Disability Income Protection policies for entertainers and the stars of all industries, like CEOs, hedge fund managers, private equity professionals, and technology experts.
Click Here to Learn More About High Limit Disability Income Protection
Contact us to discuss how we can help protect your exceptional clientele.
---
Featured Case Study
Buy-Sell Disability Policy
Large Commodities Firm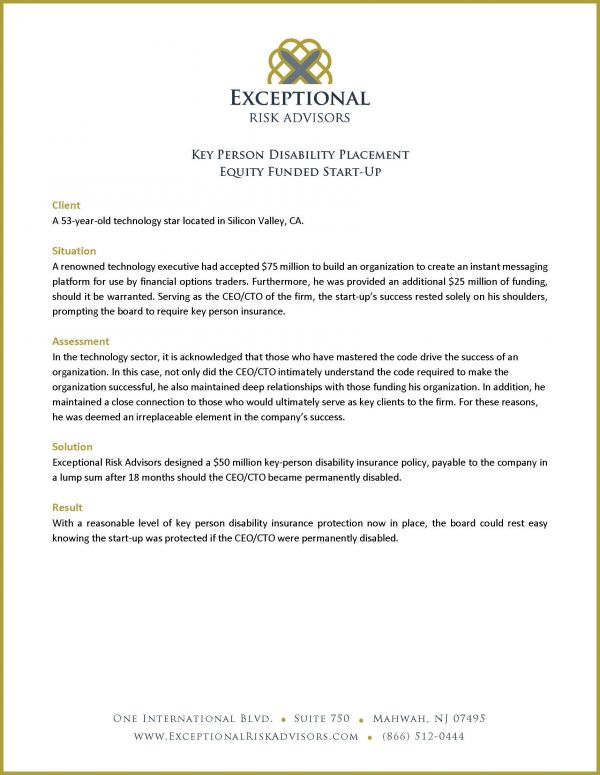 In this case, we were asked to insure a commodities firm whose business was rapidly expanding. As a result of the rapid growth, the CEO's share value increased by 250% since the last buy-sell agreement. It was determined by the board that the disability buy-out exposure would cripple the company should the CEO become disabled.
Check out the case study to read about the insurance solution that was developed.
Click here to read the full case study
Please feel welcome to share this newsletter & case study with colleagues and your centers of influence.