SNL's Chris Redd Hospitalized After Being Attacked
Posted Wed, Nov 16th, 2022

SNL's Chris Redd Hospitalized After Being Attacked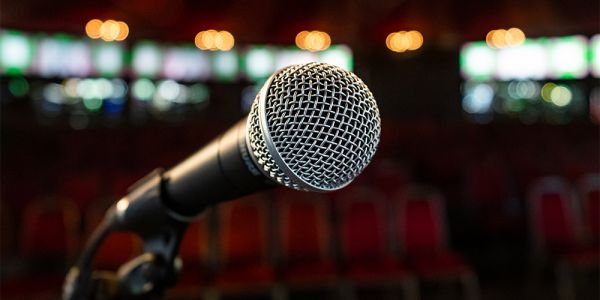 The comedian and former SNL star, Chris Redd, was recently attacked outside of a comedy club in New York City. The 37-year-old was taken to a local New York hospital and treated for injuries to the face. The Screen Actors Guild Award Winner, who pivots between film, television, and a comedy special, will have to undergo surgery for a full recovery.
Read the full story here.
How can you protect your clients? See below for the insurance solution.
---
High Limit Disability Income Protection
Chris Redd's ability to perform is essential to his earning an income. Very often entertainers wait too long to put insurance in place to protect their future earnings against bodily harm, which can often happen off the stage - such as was the case with Redd. There is a void in the U.S. disability insurance markets for the entertainer class and coverage is simply unavailable.
Lloyd's of London and the Excess Lines Market are the primary sources to obtain Disability Income Protection for Entertainers. Whether your client is a comedian, renowned surgeon, or a c-suite executive, it's imperative to review how they can insure their ability to earn an incredible income.
As Lloyd's of London Coverholders, Exceptional Risk Advisors designs, underwrites, and delivers High Limit Disability Income Protection policies for entertainers and the stars in all industries, like technology officers, business owners, private equity professionals, and entrepreneurs.
Click Here to Learn More About High Limit Disability
Contact us to discuss how we can help protect your exceptional clientele.
---
Featured Case Study
High Limit Income Protection
Insurance Executive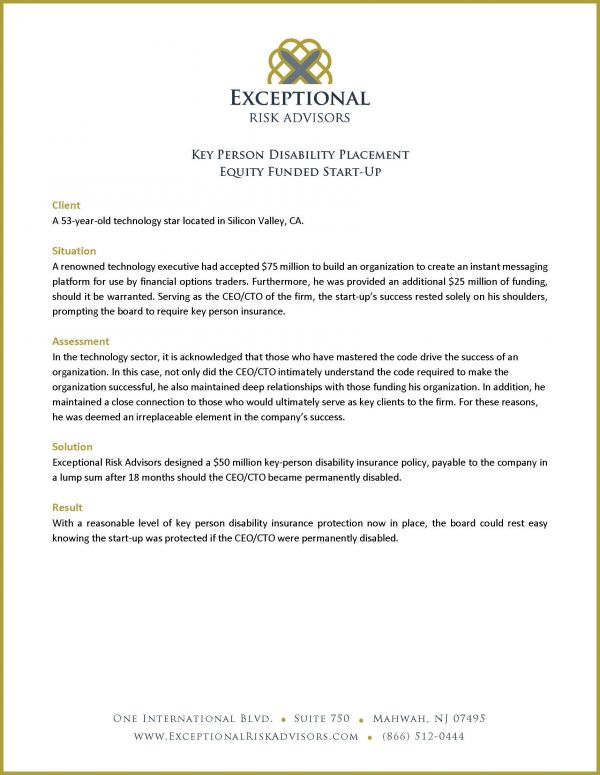 In this case, we built a high limit disability policy for the executive of a Mid-Western insurance company. The advisor saw a huge gap in coverage for their client, the benefit would only cover 20% of the highly successful executive's current salary if they became seriously ill or disabled.
Check out the case study to read about the insurance solution that was developed.
Click here to read the full case study
Please feel welcome to share this newsletter & case study with colleagues and your centers of influence.