University Science Center CEO Steps Down to Focus on Recovery Following Stroke
Posted Wed, Jul 29th, 2020

University Science Center CEO Steps Down to Focus on Recovery Following Stroke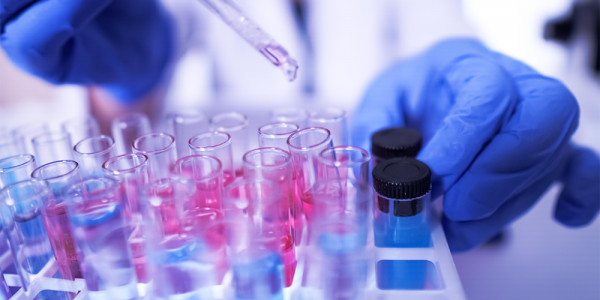 It was announced earlier this year that Steve Zarrilli, CEO of University City Science Center, will step down to focus on his health after suffering a stroke the previous year. Mr. Zarrilli became president & CEO in 2018 when the Science Center was in the midst of an organization transformation. The 58-year-old executive, whose take-home pay was reportedly $1.7 million, will continue to serve on the board. University City Science Center is located in Philadelphia, PA, employs 70 people and has a revenue profit of $25 million.
To read the full story, click here. 
How can you protect your highly compensated clients? See the below for the insurance solution.
Personal Income Protection
High earning executives like, Steve Zarrilli, who are at their peak earning years are faced with a personal financial risk to their family's future generational wealth, loss of income due to an illness or disability. Take a moment and think about this: If your client is earning $1 million annually and plans to work for another 10 years, the income exposure is up $10 million.
What does your client own that is worth $10 million and isn't fully insured? Have they considered what this asset is worth to their family's next generation, or the one after that?
As Lloyd's of London Coverholders, Exceptional Risk Advisors designs, underwrites and delivers personal income protection for high income earners. With the ability to deliver disability benefits in excess of $500,000 per month, advisors have the resources required to protect exceptional clients.
Click Here to Learn More About Personal Income Protection
Contact us to discuss how we can help protect your exceptional clientele.
---
Featured Case Study
Key Person Disability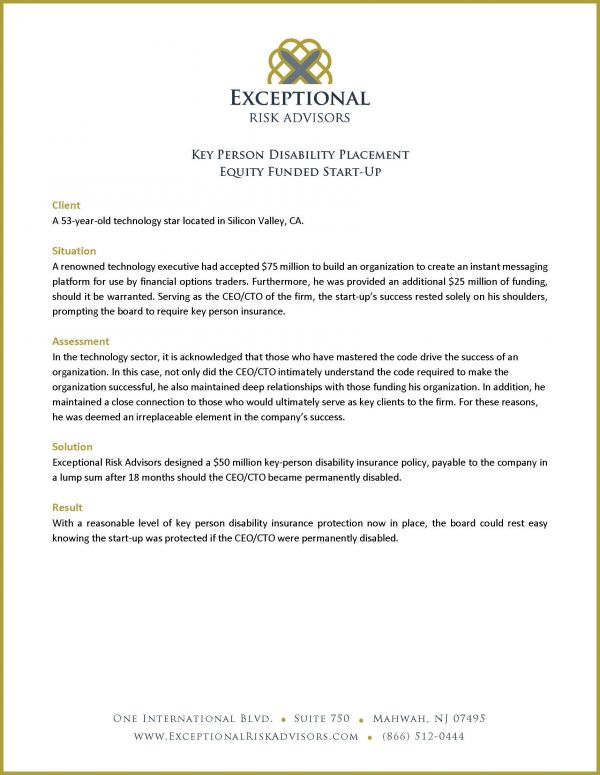 We'd like to share a case study of a California capital management firm with a portfolio of $17 billion. The firm's assets under management dramatically increased over the last few years and thus elevating the overall importance of the CEO. Investors invest in a particular fund based largely on performance, which is attributed to the CEO. The advisor on the case was challenged with securing an adequate amount of disability insurance to protect the capital management firm's key person in the event he became seriously ill or disabled. Check out the case study to read about the insurance solution that was developed.
Click here to read the full case study
Please feel welcome to share this newsletter & case study with colleagues and your centers of influence.