Former Chairman and CEO of Mattel Dies in Car Accident
Posted Wed, Aug 19th, 2020

Former Chairman and CEO of Mattel Dies in Car Accident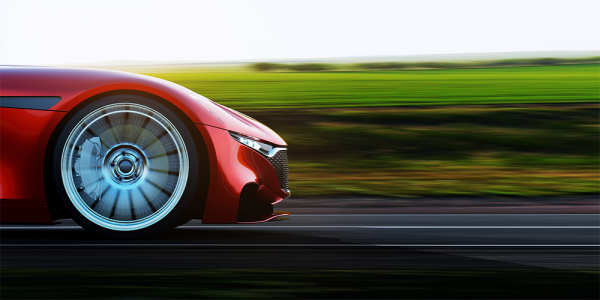 Bryan G. Stockton passed away earlier this month following a car crash in California. As Chairman & CEO of Mattel from 2012 to 2015, Stockton oversaw annual revenues in excess of $6 billion, managed 31,000 employees and sold products in more than 150 countries worldwide. Stockton severed on several educational, not-for-profit and industry boards.
To read Mattel's reaction and full story, click here. 
How can you protect your highly compensated clients? See the below for the insurance solution.
Accidental Death & Dismemberment
Mr. Stockton's tragic dead is an unfortunate reminder to advisors with high net-worth clients who have purchased maximum levels of U.S. life insurance. For these exceptional individuals, Lloyd's of London can serve as a unique resource to obtain significant levels of supplemental Accidental Death Insurance. Accidental Death Insurance is a fast and simple solution to provide an additional layer of protection for your clients while they await further U.S. life insurance capacity to open.
As Lloyd's of London Coverholders, Exceptional Risk Advisors has the ability to design 24-hour, worldwide coverage with benefit amounts exceeding $100 million per person. The Accidental Death & Dismemberment programs are used to cover risks traditional life insurance carriers are unwilling or unable to cover. Policy terms can range anywhere from 1 day of coverage to 3 years.
Click Here to Learn More About Accidental Death & Dismemberment Coverage
Contact us to discuss how we can help protect your exceptional clientele.
---
Featured Case Study
Buy-Sell Disability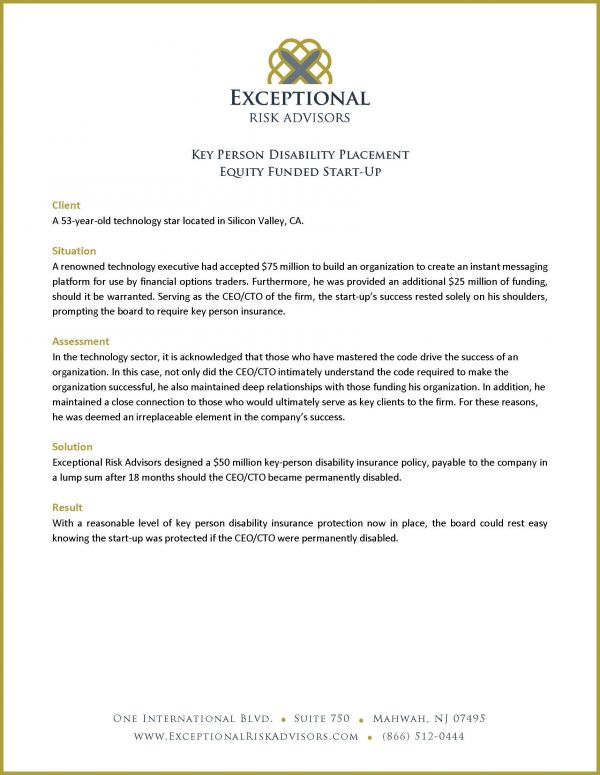 We are excited to share a case study of a large commodities firm in Texas this month. In this case, we were asked to insure a commodities firm whose business is rapidly expanding. As a result of the rapid growth, the CEO's share value increased to $33M. It was determined by the board of directors that the disability buy-out exposure would cripple the company should the CEO become disabled. Check out the case study to read about the insurance solution that was developed.
Click here to read the full case study
If you are working on a buy-sell LIFE insurance policy, remember to discuss protecting your clients from the greater risk of disability! Premium on this case priced out around $110,000 annually.
BONUS: Earlier this spring, we ran a webinar on business succession planning titled, "3 Ways to Protect Your Client's Greatest Asset". You can check out the recording here.
Please feel welcome to share this newsletter & case study with colleagues and your centers of influence.