Rally Driver & YouTube Star, Ken Block, Dies in Snowmobile Accident
Posted Thu, Jan 19th, 2023

Rally Driver & YouTube Star, Ken Block, Dies in Snowmobile Accident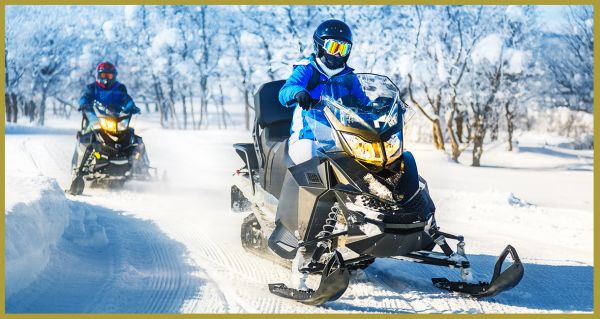 The professional rally driver and YouTube star, Ken Block, died in a snowmobile accident in Wasatch Country, Utah earlier this month. The 55-year-old was riding a snowmobile down a steep slope when it upended. Prior to his successful rally driving and YouTube careers, Mr. Block was a co-founder of sportswear, DC Shoes and Hoonigan Industries with a net worth of $100 million when he passed away.
Read the full story here.
How can you protect your clients? See below for the insurance solution.
---
Accidental Death & Dismemberment
This recent tragic event is an unfortunate reminder to advisors working with key clients with unique and risky avocations. Accidental death and dismemberment is an easy to place accident protection for unique risks traditional markets cannot or will not accommodate.
As Lloyd's of London Coverholders, Exceptional Risk Advisors designs 24-hour, worldwide coverage with benefit amounts exceeding $100 million per person. The Accidental Death & Dismemberment programs are used to cover risks traditional life insurance carriers are unwilling or unable to cover. Policy terms can range anywhere from 1 day of coverage to 3 years.
Click Here to Learn More About Accidental Death & Dismemberment
There is no substitute for great advance planning. However, there are times when a client has an immediate need and the traditional life insurance carriers can't fulfill. Check out our blog post, "5 Scenarios When to Use the Excess Lines Market for Death Protection". And take a moment to subscribe to our blog, so you don't miss a post!
Contact us to discuss how we can help protect your exceptional clientele.
---
Featured Case Study
Permanent Total Disability Coverage
MLB Player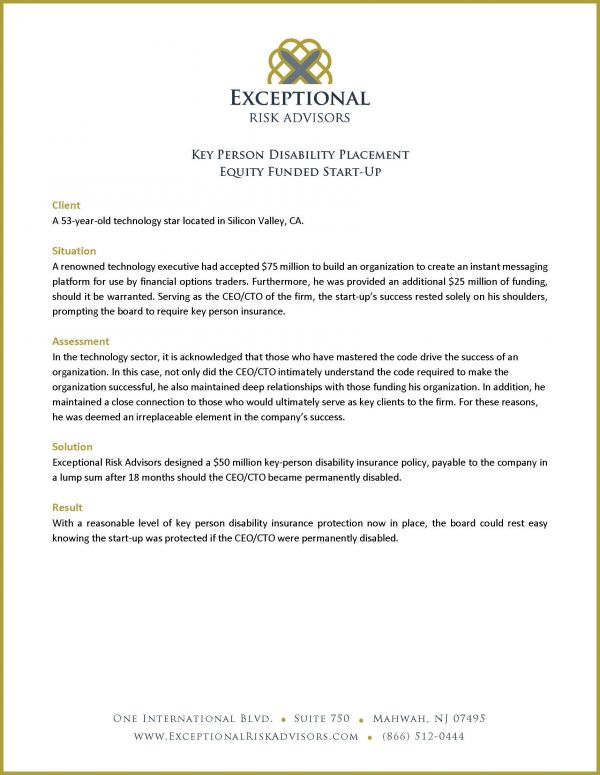 In this case, the outfielder and designated hitter was in his last year of his current contract, approaching free agency, and projected to sign a five-year $105 million contract. The advisor on the case was challenged with securing an adequate amount of permanent total disability to safe-guard the player against a career-ending injury or illness.
Check out the case study to read about the insurance solution that was developed.
Click here to read the full case study
Please feel welcome to share this newsletter & case study with colleagues and your centers of influence.