Professional Boxer Negotiated Release of Kidnapped Brother Days Before Fight
Posted Wed, May 19th, 2021

Professional Boxer Negotiated Release of Kidnapped Brother Days Before Fight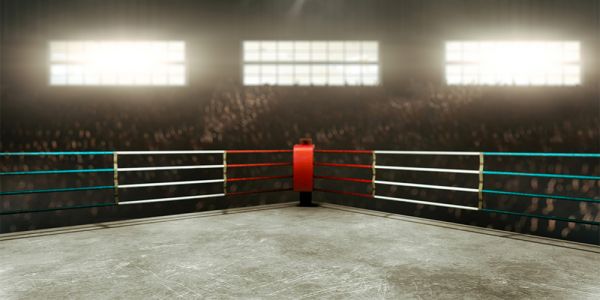 Professional Mexican Boxer, Canelo Alvarez, recently revealed in an interview that he negotiated the release of his kidnapped brother in Mexico days before his 2018 fight against Rocky Fielding in New York. Alvarez went on to knock Fielding down four times that night and win the match, but prior to the win, was on the phone for three days with kidnappers fighting for his brother's release. As of 2020, Alvarez's net worth was reportedly worth $140 million.
Read the full story here. 
Kidnap & Ransom Insurance Protection
It is clear that Mr. Alvarez's brother was strategically kidnapped for a profit. It is a sober reminder to advisors that key corporate executives, business owners, celebrities, and athletes traveling around the globe for business or pleasure are potentially at risk to be kidnapped for ransom.
As Lloyd's of London Coverholders, Exceptional Risk Advisors provides Kidnap and Ransom insurance coverage to help mitigate this risk and works with the world's leading crisis management response groups to help provide a safe and peaceful solution to a frightful experience. The benefit includes reimbursement of ransom and extortion payments, fees and expenses of leading crisis management response group, 24-hour worldwide coverage and more.
Click Here to Learn More About Kidnap and Ransom Insurance
Contact us to discuss how we can help protect your exceptional clientele.
---
Featured Case Study
Personal Income Protection
Investment Management Executive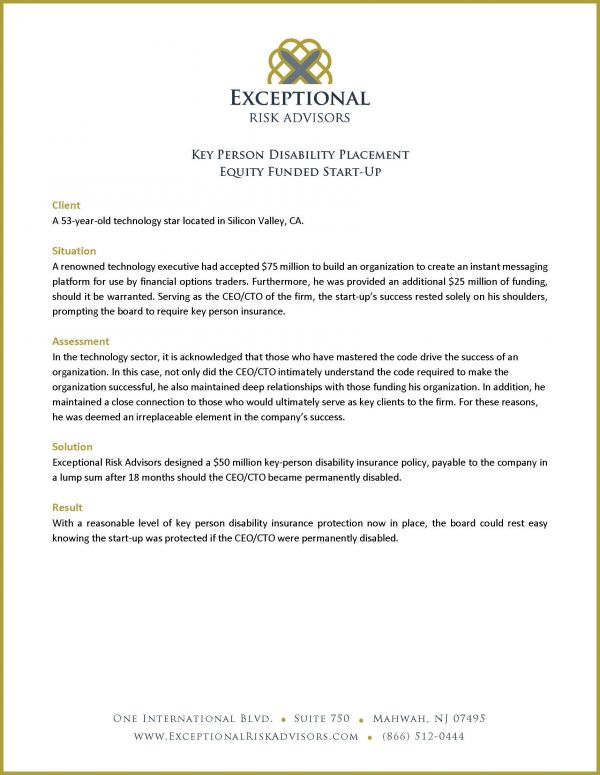 We are thrilled to share with you a case study on a young executive earning over $2.6M who was seeking additional disability coverage to protect his future income. We simply supplemented the executive's group and individual domestic disability policies with an added layer of Lloyd's high limit disability coverage that helped lessen the executive's personal income exposure. Check out the case study to read about the insurance solution that was developed.
Click here to read the full case study
Please feel welcome to share this newsletter & case study with colleagues and your centers of influence.