President of WEC Energy Resigns After Suffering a Stroke
Posted Thu, Nov 29th, 2018

Allen Leverett, President of WEC Energy Resigns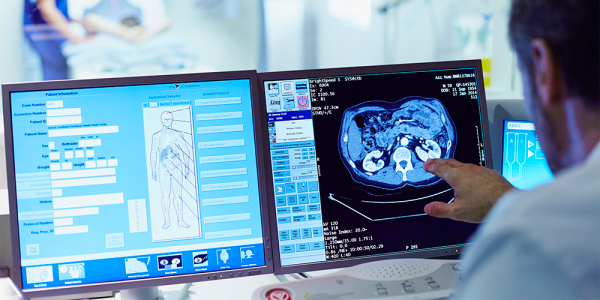 It was recently announced that the president of WEC Energy Group Inc, Allen Leverett, resigned from his position after suffering a stroke the previous year. The 52-year-old executive, whose take-home pay was reported by Salary.com at $4.1 million last year, has been on medical leave leading up to his resignation, but will continue to serve on the board. WEC Energy Group, based in Milwaukee, WI, serves 4.4 million customers across four states with $1.2 billion in profit recorded in 2017.
Read the full story here.
Insurance Solution
Personal Income Protection
Benefit Limits Exceeding $500,000/month
High earning executives like Allen Leverett who are at their peak earning years are faced with a personal financial risk to their family's future generational wealth, loss of income due to an illness or disability. Take a moment and think about this: If your client is earning $1 million annually and plans to work for another 10-15 years, the income exposure is up to $15 million.
What does your client own that is worth $15 million and isn't fully insured? Have they considered what this asset is worth to their family's next generation, or the one after that?
As Lloyd's of London Coverholders, Exceptional Risk Advisors designs, underwrites and delivers personal income protection for high income earners. With the ability to deliver disability benefits in excess of $500,000 per month, advisors have the resources required to protect exceptional clients.
Click Here to Learn More About Personal Income Protection 
Contact us to discuss how we can help protect your exceptional clientele.
---
Featured Case Study
Permanent Total Disability Policy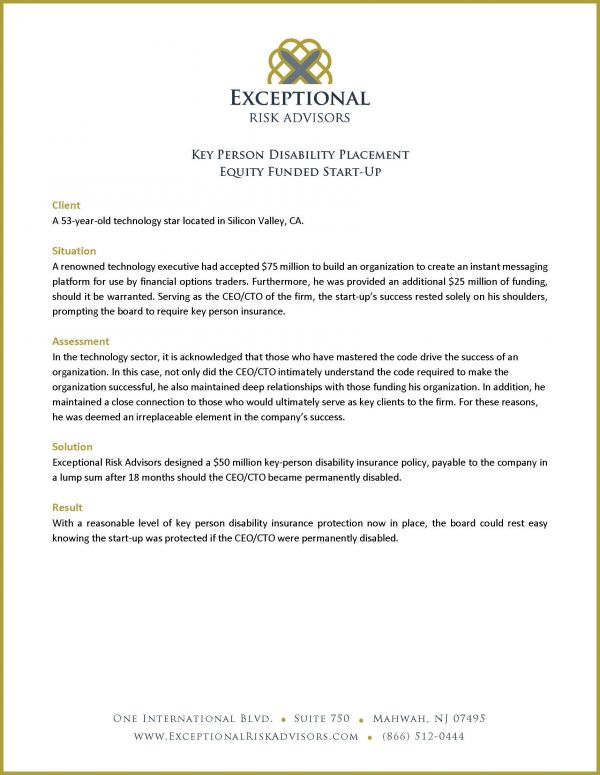 The advisor on this case realized that his client's projected future earnings of $130 million were greatly exposed. To alleviate the exposure, the advisor requested $30 million of permanent total disability to protect the player if he should suffer a career ending disability or illness before signing his mega contract.
Download Case Study to Read About the Solution and Results
Please feel welcome to share this case study with colleagues and your centers of influence. Enjoy!