CEO of MedPartners Suffer Injuries in Plane Crash
Posted Mon, Oct 29th, 2018

CEO of MedPartners Suffer Injuries in Plane Crash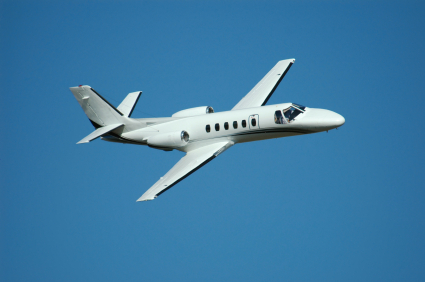 Marci Wilhelm, CEO and Chief Compliance Officer of MedPartners, a Tampa, FL based health information management company was in an airplane crash on September 27th at the Greenville Downtown Airport.
MedPartners was sold to AMN Healthcare Services Inc. for $195 million last April. It has not yet been reported who will take over Ms. Wilhelm's duties while she recovers from her injuries sustained during the crash.
Read the full story here.
Insurance Solution
Key Person Disability Insurance
Unfortunately, Marci Wilhelm's story is a fresh reminder to advisors when writing key person life insurance to include key person disability to establish a comprehensive succession plan. Statistics show a 45-year-old executive is three times more likely to suffer a disability lasting longer than 90 days than he/she is to die before the age of 65.
As Lloyd's of London Coverholders, Exceptional Risk Advisors have developed key person disability products designed to protect a company's most critical asset. With the ability to deliver disability benefits in excess of $100 million, the board and the rest of the executives can rest easy knowing the company is protected.
Click Here to Learn More About Key Person Disability Insurance 
Contact us to discuss how we can help protect your exceptional clientele.
---
Featured Case Study
High Limit Disability Protection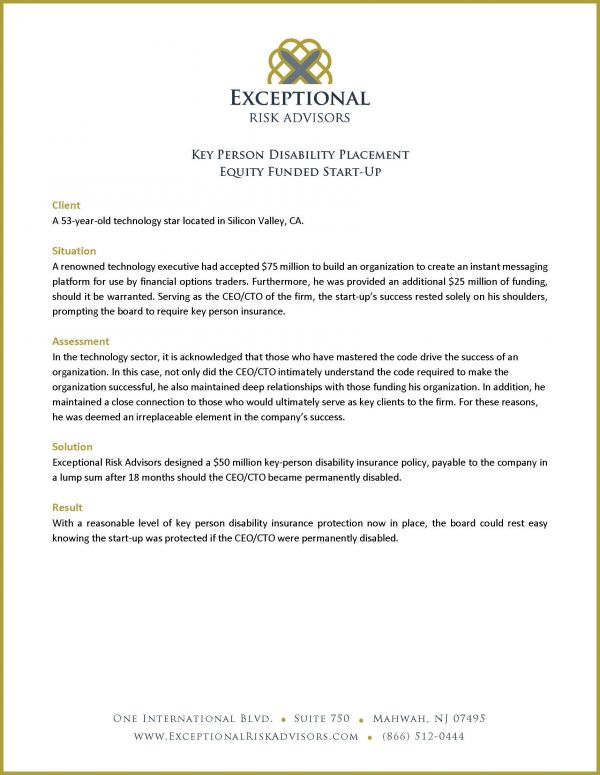 In this case, the advisor for the college football coach was seeking protection for the coach's generational wealth in the event of an injury or illness. In our world, we view college coaches in the same light as successful executives. They are akin to an organization's CEO - responsible for recruiting, attendance, and coaching the team to victory!
Download Case Study to Read About the Solution and Results
Please feel welcome to share this case study with colleagues and your centers of influence. Enjoy!