President & CEO of Healthcare Company Retires Due to Cancer Diagnosis
Posted Wed, Nov 24th, 2021

President & CEO of Healthcare Company Retires Due to Cancer Diagnosis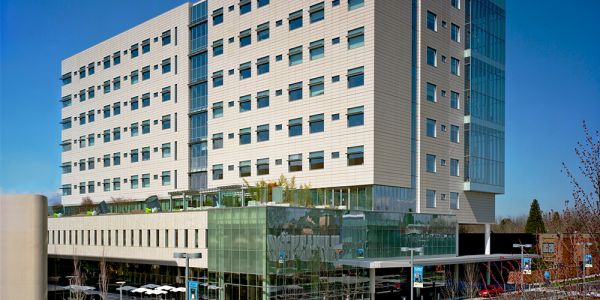 Steve Edwards, the President and CEO of CoxHealth, announces his retirement due to recent cancer diagnosis and treatments. The Springfield, Missouri based privately-held healthcare system operates 6 hospitals, over 85 clinics, employs over 12,500 people, and generates roughly $1.6 Billion in annual revenue. The 56-year-old executive, who has been in his current role for the last 10 years, plans to be involved in a limited advisory capacity while focusing on health.
Read the full story here. 
It has become more common for hospitals to be integrated as part of a hospital network with the CEO acting like a private equity decision maker. These key players are instrumental in driving deals and visualizing the hospital network's growth. In the event of a serious illness or disability, cash is needed to retain key staff, fund a replacement, and manage any winding down as a result of the event.
Advisors need to evaluate the risk to key personnel and c-suite executives by looking at how they are leveraged against the success of the company. What is the potential impact to the company should the key person not be able to perform their duties?
As Lloyd's of London Coverholders, Exceptional Risk Advisors specializes in writing high limit key person disability for private and public organizations. Benefit limits for key person protection are available in excess of $100 million per person and are most commonly purchased in conjunction with a large life insurance transaction.
Click Here to Learn More About Key Person Disability
BONUS: If you missed our webinar, "Update on the Current State of Entertainment Insurance", you are in luck! The webinar was recorded and you can listen and watch Frank Zuccarello and Chris Lack share their expertise in this space: watch webinar here.
Contact us to discuss how we can help protect your exceptional clientele.
---
Featured Case Study
Contractual Performance Indemnity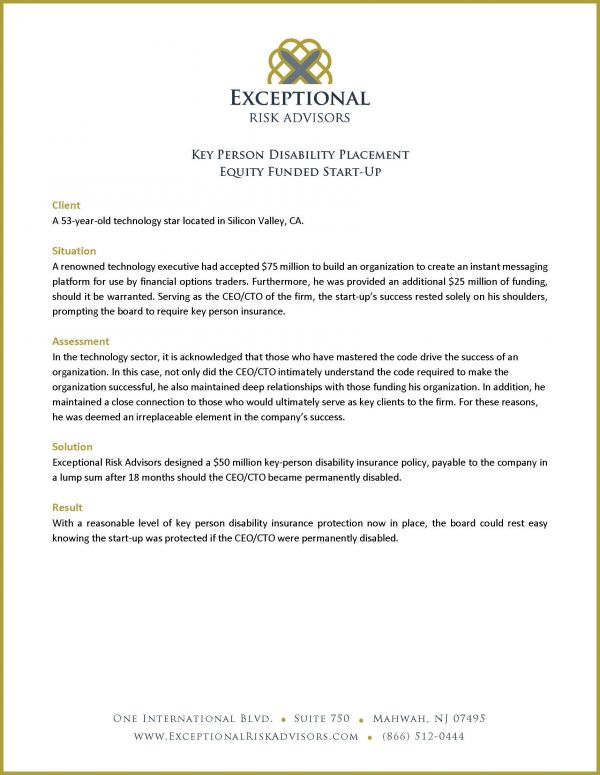 In this case, a tour promoter of a major pop/indie band was looking to protect the advance made to the key performers while on tour. If one of the four key band members were to die or become disabled, the band could not keep touring.
Check out the case study to read about the insurance solution that was developed.
Click here to read the full case study
Please feel welcome to share this newsletter & case study with colleagues and your centers of influence.