NBA & NHL Drafts: Prospects, Picks & Players
Posted Thu, Jun 20th, 2019

NBA & NHL Drafts: Prospects, Picks & Players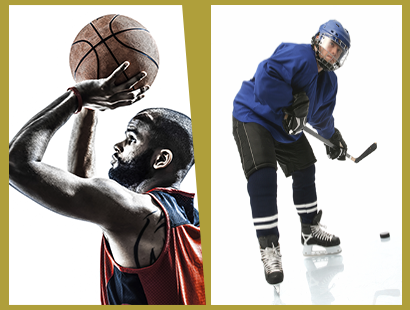 There is endless media coverage on the drafts and we wanted to highlight a few articles on the NBA's and NHL's prospects, top picks and players hyperlinked here: NBA & NHL.
Congratulations to our Exceptional Athletes as the NBA and NHL draft ensues. We wish all of you the best of luck in the next stage of your career. For our broker clients, we trust you'll enjoy watching the highly anticipated draft coverage over the next few days, and remember, disability insurance to protect a pro-athlete's longevity should be considered the next step in their insurance journey!
Insurance Solution
High Limit Disability Income Protection
After a player has been drafted into the NBA and enters a 4-year rookie contract, it is imperative they preserve the big payday contract and future earned income. Looking towards the future, an NBA player will want to purchase insurance to protect their "big money" pay day and for the super star players, they'll want to safeguard their endorsement deals as well.
For those drafted into the NHL, the club owns the players rights during the contract period. After a rookie contract, the player is eligible for free agency and signs a long-term contract, the deal is fully guaranteed. However, until the athlete enters free agency, they are putting their body at risk every time they enter the ice.
As Lloyd's of London Coverholders, Exceptional Risk Advisors can create income protection plans to equalize benefits for all of your affluent clients, not just rookie athletes. Our High Limit Disability Income policies are designed for high income earners such as CEOs, hedge fund managers, private equity professionals, technology experts, entertainers and draft-eligible athletes.
Click Here to Learn More About Athlete Coverage
Contact us to discuss how we can help protect your exceptional clientele.
---
Featured Case Study
Permanent Total Disability Policy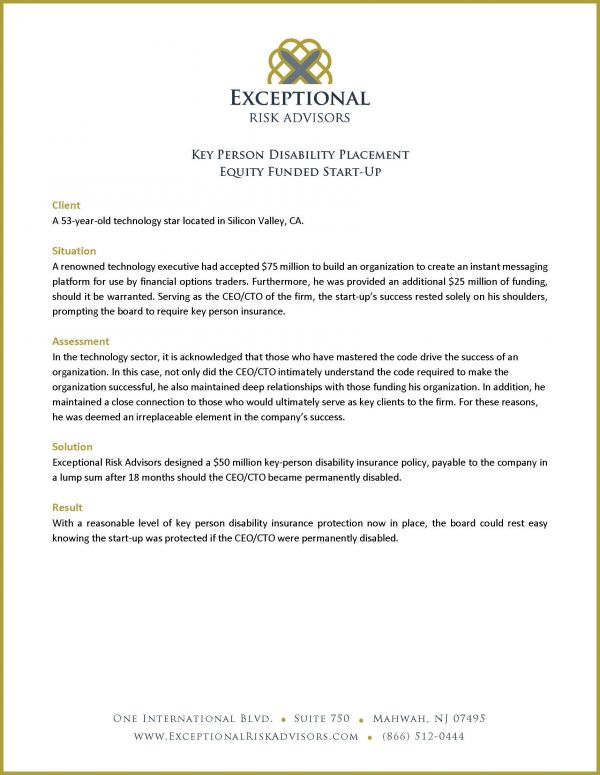 Due to the physical nature of the sport, it was made apparent that if the player suffered a serious injury or illness resulting in a permanent total disability, then millions in guaranteed money and signing bonuses would be lost. The advisor, in this case, was challenged with securing an adequate amount of permanent total disability policy that would cover for any injury, accident or illness between the time the policy was placed until draft day.
Click here to read the full case study
Please feel welcome to share this case study with colleagues and your centers of influence.
---
Resource Center
Professional Athletes
Planning ahead: Check out our recently published article on NBA sneaker deals and insuring endorsement monies.
Watch a short video on why professional athletes need disability insurance and the solutions available to them. We welcome you to share this with your star athlete clients.