Marriott CEO, Arne Sorenson, Diagnosed with Cancer
Posted Tue, May 21st, 2019

Marriott CEO, Arne Sorenson, Diagnosed with Cancer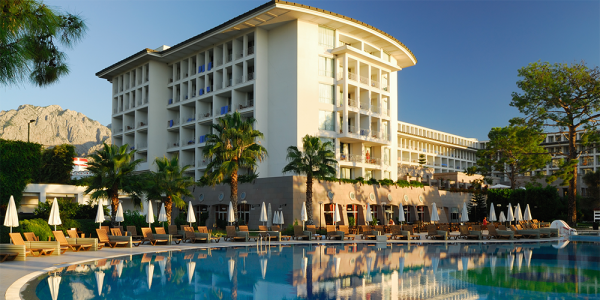 The 60-year-old President and CEO of Marriott International, Arne Sorenson, was recently diagnosed with stage 2 Pancreatic cancer. Mr. Sorenson plans to maintain his role while undergoing treatment. However, surgery is scheduled for later in the year and it's unknown if the executive will take a leave of absence. His latest accomplishments include overseeing the acquisition of Starwood Hotel & Resorts for $13.6 billion. According to Bloomberg.com, Mr. Sorenson's total compensation from 2018 was almost $13 million.
Read the full story here.
Insurance Solution
Key Person Disability Insurance
Most often, a company's biggest asset rides the elevator every day and is driving the business forward. Mr. Sorenson's story is a reminder for advisors to re-evaluate the risk to key personnel and C-Suite executives by looking at how they are leveraged against the success of the company, and the impact should they not be able to perform their duties.
As Lloyd's of London Coverholders, Exceptional Risk Advisors specializes in writing high limit key person disability for private and public organizations. Benefit limits for key person protection are available in excess of $100 million per person and are most commonly purchased in conjunction with a large life insurance transaction.
Click Here to Learn More About Key Person Disability
Contact us to discuss how we can help protect your exceptional clientele.
---
Featured Case Study
High Limit Income Protection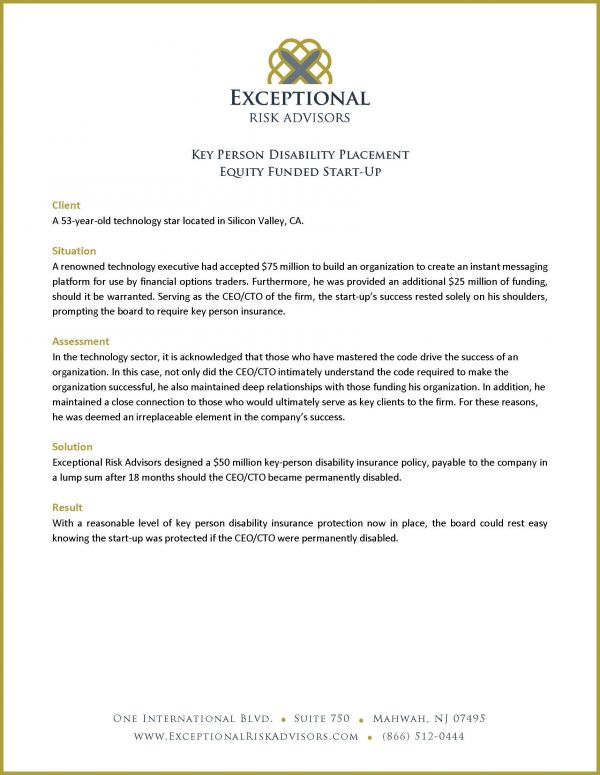 Disability Insurance Awareness Month was created to get Americans to think about the need to protect their greatest asset- their ability to earn an income. When your income is $1.2 Million annually, the stakes are that much higher. In this case, we built a high limit disability policy for the executive of a Mid-Western insurance company. With a baseline of domestic coverage already in place, we worked with the advisor to supplement the executive's current policy.
Click here to read the full case study
Please feel welcome to share this case study with colleagues and your centers of influence.