Billionaire King of Coal Killed in Helicopter Crash
Posted Thu, Jul 25th, 2019

Billionaire Chris Cline, 'King of Coal', Killed in Helicopter Crash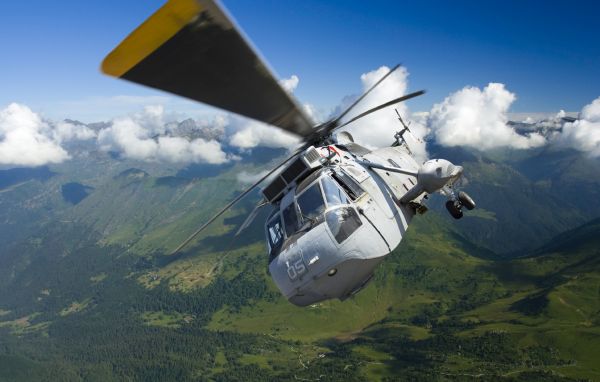 One day shy of his 61st birthday, Billionaire coal baron Chris Cline, was tragically killed in a helicopter crash on July 4th while traveling back from the Bahamas. Mr. Cline founded Foresight Energy in Illinois and sold most of his ownership to Murray Energy in 2015 for $1.4 billion, according to Forbes. The West Virginia native, was a self-made billionaire, worth $1.8 billion.
Read the full story here. 
Accidental Death & Dismemberment
This month's tragic newsletter is an unfortunate reminder to advisors with ultra high net-worth clients who have purchased maximum levels of U.S. life insurance and continue to carry a large estate tax liability. For these exceptional individuals, Lloyd's of London can serve as a unique resource to obtain significant levels of supplemental Accidental Death Insurance. Accidental Death Insurance is a fast and simple solution to provide an additional layer of protection for your clients while they await further U.S. life insurance capacity to open OR for those who partake in hazardous avocations that are excluded from their estate plan, such as aircraft piloting, race car driving, scuba diving, and mountaineering.
As Lloyd's of London Coverholders, Exceptional Risk Advisors has the ability to design 24-hour, worldwide coverage with benefit amounts exceeding $100 million per person. The Accidental Death & Dismemberment programs are used to cover risks traditional life insurance carriers are unwilling or unable to cover. Policy terms can range anywhere from 1 day of coverage to 3 years.
Click Here to Learn More About Accidental Death & Dismemberment Coverage
Contact us to discuss how we can help protect your exceptional clientele.
---
Featured Case Study
High Limit Income Protection
Fashion Industry Executive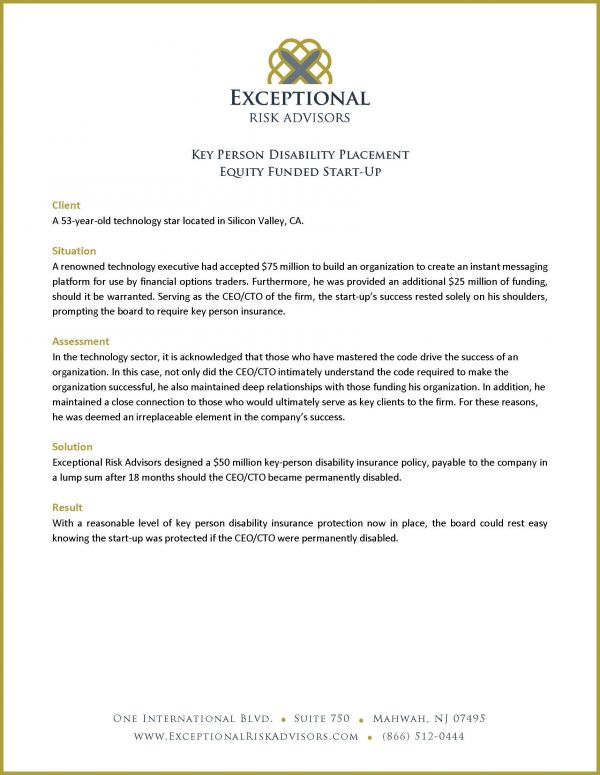 We are pleased to share a case study on an executive in the fashion industry on the brink of signing a new employment contract worth $7.5 million over the course of three years. The advisor was working with the client's contract lawyer to finalize the details of the executive's employment contract, when they identified a significant exposure to her income.
Click here to read the full case study
Please feel welcome to share this case study with colleagues and your centers of influence.
---
Exceptional Webinar Series
Upcoming Sports & Entertainment Webinar
As we continue our efforts in educating our advisors, we'd like to announce our next webinar topic on how to insure an entertainer or athlete client, our unique sales solutions, and successful entertainment and athlete case studies. Chris Lack and Frank Zuccarello will present on this topic next month.
Please keep an eye out for communications in the next few weeks to sign-up. This is one you don't want to miss!