MyMichigan Health President & CEO Dies in Plane Crash
Posted Wed, Apr 20th, 2022

MyMichigan Health President & CEO Dies in Plane Crash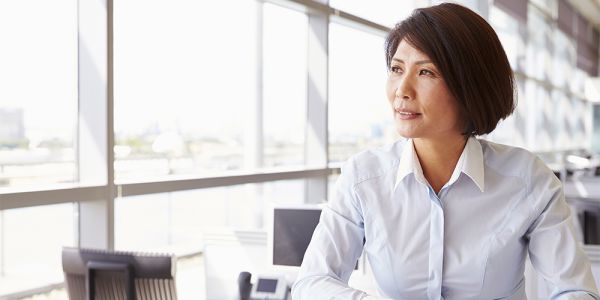 Last month, Diane Postler-Slattery, the President and CEO of MyMichigan Health died tragically in a plane crash in northwest Florida along with her husband. Postler-Slattery joined MyMichigan Health as President & CEO in January 2013. MyMichigan Health is a partnership of health providers, services, and facilities in Michigan with annual gross revenues of about $2.5 billion. Postler-Slattery's annual salary was reportedly over $1 million.
Read the full story here. 
How can you protect your clients? See below for the insurance solution.
---
Accidental Death & Dismemberment
This terrible event is an unfortunate reminder to advisors working with high net-worth clients who have purchased maximum levels of U.S. life insurance. For these exceptional individuals, Lloyd's of London can serve as an unique resource to obtain significant levels of supplemental Accidental Death Insurance. Accidental Death insurance is a fast and simple solution to provide an additional layer of protection for your clients while they await further U.S. life insurance capacity to open.
As Lloyd's of London Coverholders, Exceptional Risk Advisors has the ability to design 24-hour, worldwide coverage with benefit amounts exceeding $100 million per person. The Accidental Death & Dismemberment programs are used to cover risks traditional life insurance carriers are unwilling or unable to cover. Policy terms can range anywhere from 1 day of coverage to 3 years.
Click Here to Learn More About Accidental Death & Dismemberment
Contact us to discuss how we can help protect your exceptional clientele.
---
Featured Case Study
Contractual Performance Indemnity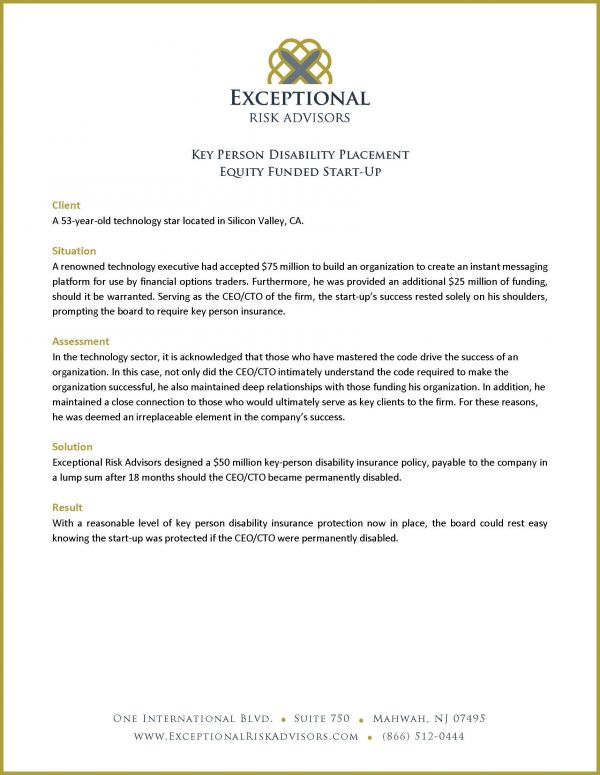 In this case, the client put down $1 million for the purchase of a $7 million G7 jet and didn't want to wait the 30+ days for the traditional life insurance coverage required by the lender to be in place before flying in it. The advisor on the case was tasked with securing $6 million of life insurance in 4 business days to fulfill a bank loan requirement.
Check out the case study to read about the insurance solution that was developed.
Click here to read the full case study
Please feel welcome to share this newsletter & case study with colleagues and your centers of influence.