Kevin Hart Ends Up in Wheelchair After Friendly Foot Race
Posted Wed, Sep 20th, 2023

Kevin Hart Ends Up in Wheelchair After Friendly Foot Race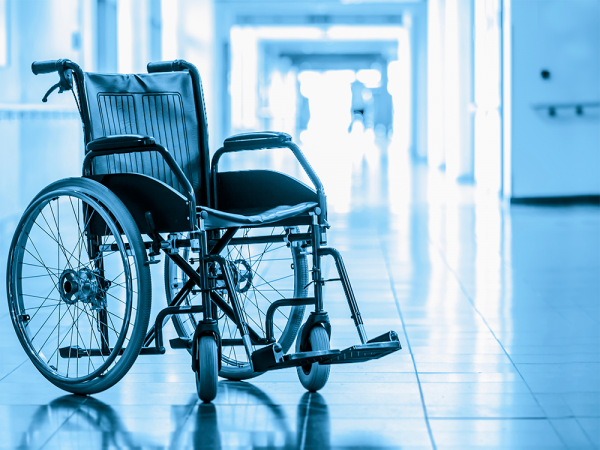 Kevin Hart, comedian and actor, took to social media last month sharing a picture of himself in a wheelchair. The 44-year-old actor challenged former NFL running back, Stevan Ridley, in a friendly foot race and lost in a big way. With a torn lower abdomen and tears in the hip abductors, Hart reveals that he will be confined to his wheelchair for six to eight weeks. Hart has been named one of the richest comedians with a reported net worth of $450 million.
Read the full story here.
How can you protect your clients? See below for the insurance solution.
---
High Limit Disability Income Protection
We all know Kevin Hart for his incredible talent on stage, but what many don't realize is that entertainers like him face unique challenges when it comes to protecting their future earnings. Very often, they wait until it's too late to secure insurance that safeguards their income, even when they're not performing or touring - just like Kevin Hart experienced.
Entertainers' financial histories are often marked by volatility, and their careers are characterized by a limited window of peak earnings. This poses a challenge for U.S. disability carriers. That's where Lloyd's of London and the excess lines market come into play as the primary sources for Disability Income Protection for Entertainers.
At Exceptional Risk Advisors, we are proud to be Lloyd's of London Coverholders. We specialize in designing and underwriting High Limit Income Protection policies not only for entertainers but also for top professionals across various industries. Whether you're a business owner, a hedge fund manager, a renowned surgeon, or an attorney, we have you covered.
Click Here to Learn More About High Limit Disability
Contact us to discuss how we can help protect your exceptional clientele.
---
Featured Case Study
Key Person Disability
Chief of Cardiology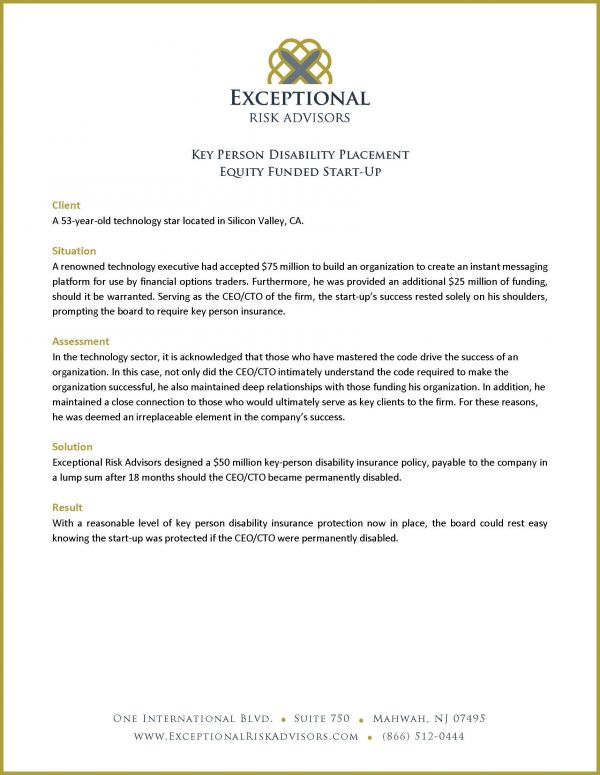 In this case, a promising young cardiologist's practice took a significant step forward when it was acquired by a prominent New York City hospital, resulting in a substantial $10 million transaction. Recognizing the need to safeguard their investment, the hospital's Board of Directors made it mandatory to secure key person life and disability insurance for the cardiologist. The life portion was secured through U.S. carriers, but the advisor turned to Exceptional Risk Advisors for the disability portion.
Check out the case study to read about the insurance solution that was developed.
Click here to read the full case study
Please feel welcome to share this newsletter & case study with colleagues and your centers of influence.