45-Year-Old Publishing Executive Dies in a Boat Crash in Italy
Posted Wed, Aug 23rd, 2023

45-Year-Old Publishing Executive Dies in a Boat Crash in Italy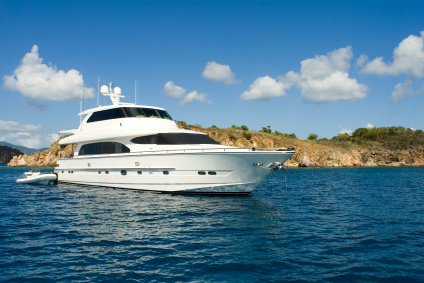 Adrienne Vaughan, the president and CEO of Bloomsbury USA, a publisher of high quality fiction, non-fiction and academic titles, was tragically killed off the Italian Amalfi Coast earlier this month. The 45-year-old executive had been at sea with husband and two children when it collided with a larger boat. Vaughan held the role of president since 2021 and took over responsibility for the company's publishing series. The New York based executive had a reported net worth of $1 Million.
Read the full story here.
How can you protect your clients? See below for the insurance solution.
---
Accidental Death & Dismemberment
In the wake of this recent tragic event, we find ourselves reflecting on the crucial role advisors play in safeguarding the interests of high net-worth clients. In your quest to offer the best possible protection, we invite you to explore a unique avenue that can transform your client's safety nets.
Lloyd's of London can serve as a unique resource to obtain significant levels of supplemental Accidental Death insurance. High limit Accidental Death protection is utilized to cover high net worth individuals with risky avocations, hazardous travel schedules, or to bridge a postponement period for estate planning. Picture executives embarking on a family safari trip to Africa, individuals conquering Everest's heights, and aviation enthusiasts taking to the skies in their personal planes - our coverage extends to these endeavors and beyond.
Exceptional Risk Advisors, as proud Lloyd's of London Coverholders, brings forth the prowess to design comprehensive 24-hour, worldwide coverage. Our offerings boast benefit amounts that soar beyond $100 million per person - a testament to our commitment to meeting the distinctive needs of your clientele.
Click Here to Learn More About Accidental Death & Dismemberment
Contact us to discuss how we can help protect your exceptional clientele.
---
Featured Case Study
High Limit Event Cancellation
International Auto Show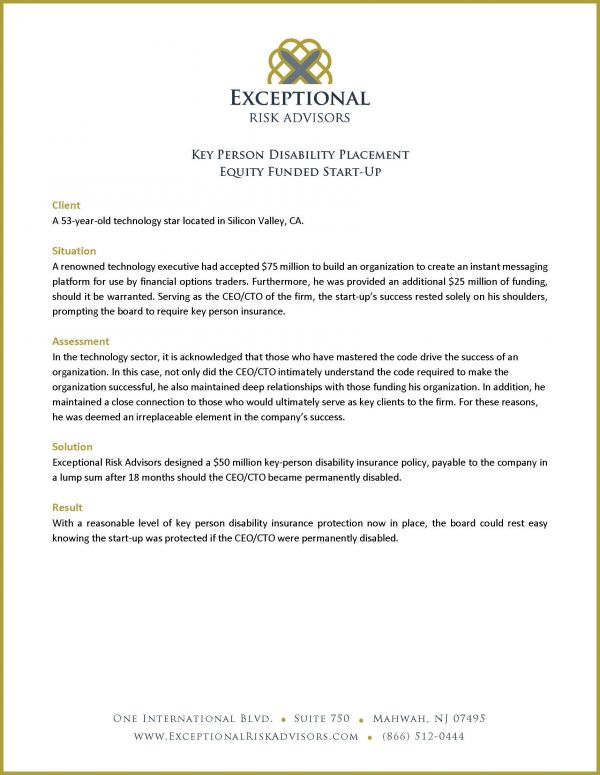 In this case, there was a real concern about the financial consequences if unforeseen circumstances, such as adverse weather, civil commotion, or venue destruction, that would force the cancellation of the event. With over a million attendees and 100 exhibitors, the client heavily invested in the promotion of the event and was concerned about the risk of lost capital - over $20 million.
Check out the case study to read about the insurance solution that was developed.
Click here to read the full case study
Please feel welcome to share this newsletter & case study with colleagues and your centers of influence.