Buffalo Bills' Cornerback Out for the Rest of 2023 Season with Torn Achilles
Posted Wed, Oct 18th, 2023

Buffalo Bills' Cornerback Out for the Rest of 2023 Season with Torn Achilles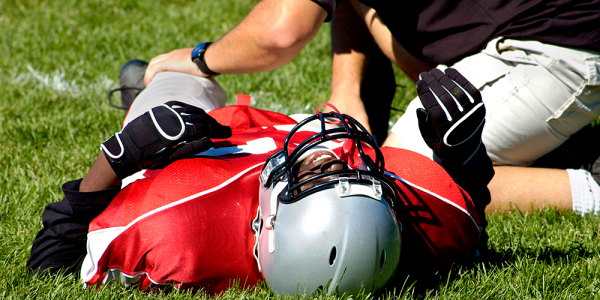 Buffalo Bills' star cornerback, Tre'Davious White suffered a torn Achilles during a game earlier this month. The 28-year-old cornerback known for his impressive 18 career interceptions in 82 games with the Bills, has been placed on the injured reserve list and is expected to miss the remainder of the 2023-2024 NFL season. White most recently signed a 4-year, $69 million contract with the Bills and is now facing a challenging road to recovery. He will be a free agent in 2026.
Read the full story here.
How can you protect your clients? See below for the insurance solution.
---
High Limit Disability Income Protection
Given the recent wave of sports injuries, including high-profile cases like Aaron Rodgers' Achilles tendon rupture and similarly Tre'Davious White's torn Achilles, it has never been more crucial for advisors to understand the significance of protecting professional athletes' future income in the face of career-ending injuries or illnesses.
The intent of disability coverage for professional athletes is to insure either (a) their current non-guaranteed contracts, (b) their future projected income if they are heading into free agency, or (c) their future projected income if they are a top college athlete who will be draft eligible in the spring.
A permanent total disability (PTD) policy offers 24-hour, worldwide coverage with an "own occupation" definition of disability - covering your client as a professional football player. It protects against injury from a car accident or at-home accident, and also strokes, multiple sclerosis, concussions, and irregular heartbeats to name a few.
A Critical Injury Rider protects athletes against major injuries sustained during the regular season, bowl game, and all pre-draft activities including combine, pro-day, and pre-draft workouts.
As Lloyd's of London Coverholders, Exceptional Risk Advisors designs High Limit Disability Income Protection policies for professional and collegiate athletes. We are committed to helping you provide the best possible protection for your clients.
Click Here to Learn More About High Limit Disability for Athletes
Contact us to discuss how we can help protect your exceptional clientele.
---
Featured Case Study
Buy-Sell Disability
Moving and Storage Company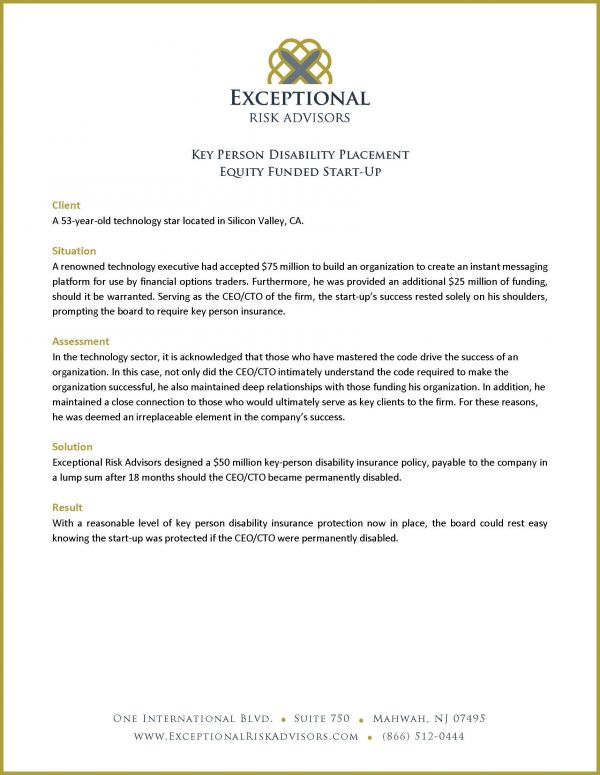 In this case, two siblings co-owned a company valued at $15 million and due to the familial relationship; no domestic solution was available for the client. The advisor on the case wanted to ensure that if either of the siblings faced a debilitating event or diagnosis, there would be a clear and financially sound path forward for the business and their families.
Check out the case study to read about the insurance solution that was developed.
Click here to read the full case study
Please feel welcome to share this newsletter & case study with colleagues and your centers of influence.