Intermountain Healthcare CEO to Step Down
Posted Wed, Aug 17th, 2022

Intermountain Healthcare CEO to Step Down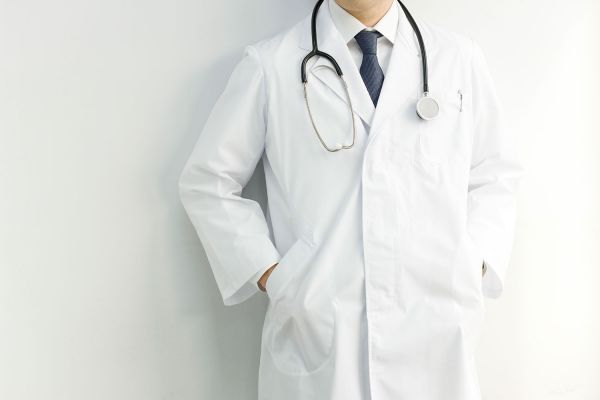 Dr. Marc Harrison, the President and CEO of Utah's largest hospital system, recently announced plans to step down. Intermountain Healthcare, located in Salt Lake City, employs about 42,000 people. The 58-year-old executive and cancer survivor has held this role since 2016 and has a reported annual income of about $2.9 million. The board plans to find a temporary replacement as it seeks its next CEO.
Read the full story here.
How can you protect your clients? See below for the insurance solution.
---
It has become more common for hospitals to be integrated as part of a hospital network with the CEO acting like a private equity decision maker. These key players are instrumental in driving deals and visualizing the hospital network's growth. If Harrison's departure wasn't planned and no succession plan in place, it would be disastrous. In the event of a serious illness or disability, cash is needed to retain key staff, fund a replacement, and manage any winding down as a result of the event.
Advisors should evaluate the risk to key personnel and c-suite executives by looking at how they are leveraged against the success of the company. What is the potential impact to the company should the key person not be able to perform their duties?
As Lloyd's of London Coverholders, Exceptional Risk Advisors specializes in writing high limit key person disability for private and public organizations. Benefit limits for key person protection are available in excess of $100 million per person and are most commonly purchased in conjunction with a large life insurance transaction.
Click Here to Learn More About Key Person Disability
Contact us to discuss how we can help protect your exceptional clientele.
---
Featured Case Study
Key Person Disability Placement
CEO & CFO of Hospital System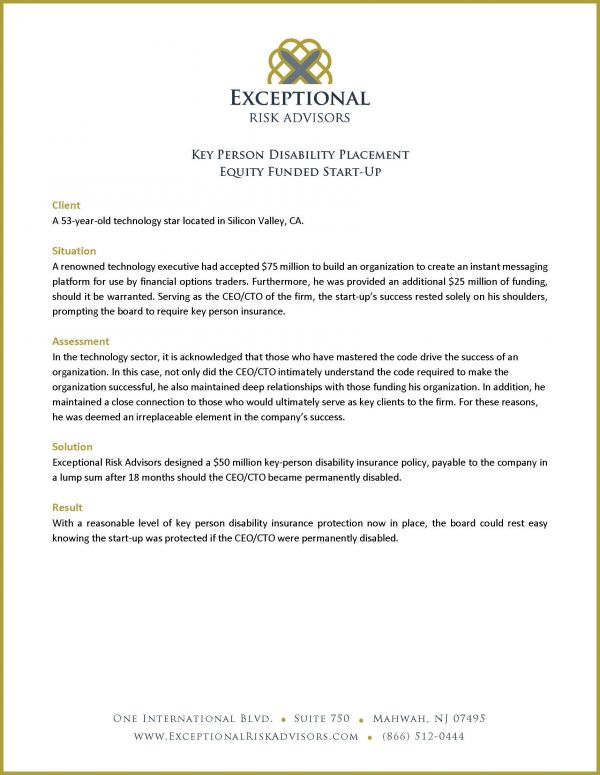 In this case, the CEO & CFO were the driving force behind a hospital network's continued growth and financial stability. The advisor on the case was challenged with securing an adequate amount of disability insurance to protect the hospital should one or both deal makers go down due to an illness or disability.
Check out the case study to read about the insurance solution that was developed.
Click here to read the full case study
Please feel welcome to share this newsletter & case study with colleagues and your centers of influence.