HubSpot's CEO Injured in Snowmobile Accident
Posted Wed, Mar 17th, 2021

HubSpot's CEO, Brian Halligan, Injured in Snowmobile Accident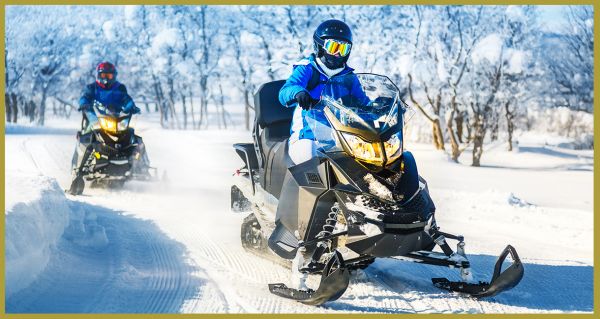 HubSpot, a customer relationship management (CRM) platform, announced earlier this month that it's Co-Founder and CEO, Brian Halligan was injured in a snowmobile accident. The 53-year-old executive suffered some broken bones and announced he will take time off from his duties to focus on his recovery. HubSpot, headquartered in Cambridge, MA, recently surpassed 100,000 customers and $1 Billion in annual recurring revenue, was founded in 2006. Mr. Halligan's annual reported income is roughly $4.1 million.
Read the full story here. 
Key Person Disability Insurance
Many organizations are protected by key-person life insurance, or at the very least have a succession plan should the key person pass away. But statistics show the risk of disability during the working years is significantly higher than the risk of death. A 45-year-old executive is three times more likely to suffer a disability lasting longer than 90 days than to die before the age of 65.
Mr. Halligan's story is a reminder to advisors to re-evaluate the risk to key personnel and C-Suite executives by looking at how they are leveraged against the success of the company, and the impact should they not be able to perform their duties.
As a Lloyd's of London Coverholder, Exceptional Risk Advisors specializes in writing high limit key person disability - protecting truly irreplaceable individuals that drive the success of a company. Benefit limits for key person protection are available in excess of $100 million per person and are most commonly purchased in conjunction with a traditional large life insurance transaction.
Click Here to Learn More About High Limit Key Person Disability
Download our Corporate Brochure
Contact us to discuss how we can help protect your exceptional clientele.
---
Featured Case Study
Accidental Death & Dismemberment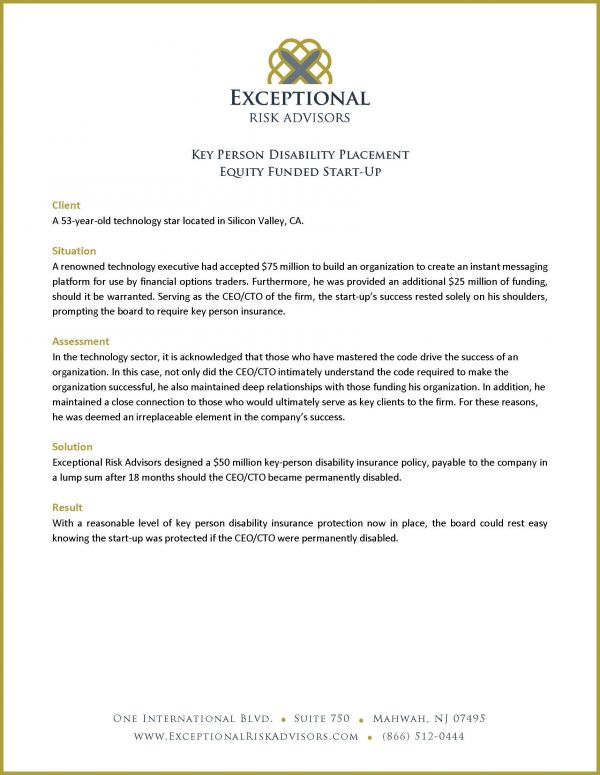 With travel slowly starting to pick up, we are delighted to share a case of five top executives at a privately-owned company. The advisor was tasked with providing coverage for the key executives who were boarding a single plane for their annual retreat. Check out the case study to read about the insurance solution that was developed.
Click here to read the full case study
If you have a high level client who is about to embark on a safari or recently started race car driving or piloting, there are insurance solutions available which include 24-hour worldwide coverage and benefit amounts exceeding $100 million per person.
Please feel welcome to share this newsletter & case study with colleagues and your centers of influence.