25-Year-Old Professional Athlete Suffers Career-Ending Injury
Posted Wed, Feb 17th, 2021

25-Year-Old Professional Video Gamer Suffers Career-Ending Injury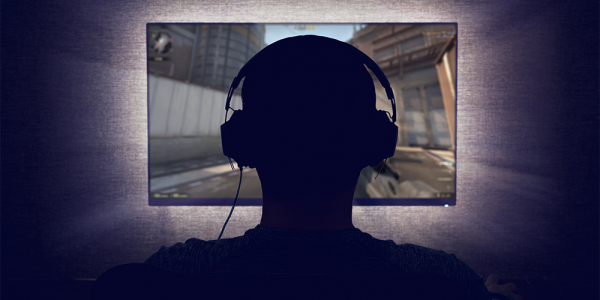 Professional Video Game Player, Thomas Paparatto, who plays under the name ZooMaa, ends his career at 25-years-old after suffering an injury to his thumb. Paparatto started playing competitively in 2013 and was shortly recruited to play in an esports league where he won several championships. The video gamer's annually earnings were reported at $400,000.
Read the full story here. 
High Limit Disability Income Protection
In the eyes of the domestic carriers, Professional Video Game Players are considered professional athletes and therefore can not access disability insurance through traditional markets. Professional athletes' ability to play is their ticket to future income and when a body part is injured beyond repair, their playing career ends along with their source of income.
Fortunately, for marquee college and professional athletes, Lloyd's of London and the Excess Lines market provides "own occupation" coverage that is designed to pay a lump sum benefit for career ending injury or illness.
As Lloyd's of London Coverholders, Exceptional Risk Advisors designs High Limit Disability Income Protection policies for Athletes and team captains of all industries, like CEOs, hedge fund managers, private equity professionals, and technology experts.
Click Here to Learn More About High Limit Disability Income Protection
Download our Brochure on Disability Insurance for Athletes
Contact us to discuss how we can help protect your exceptional clientele.
---
Featured Case Study
Multi-Life Guaranteed Standard Issue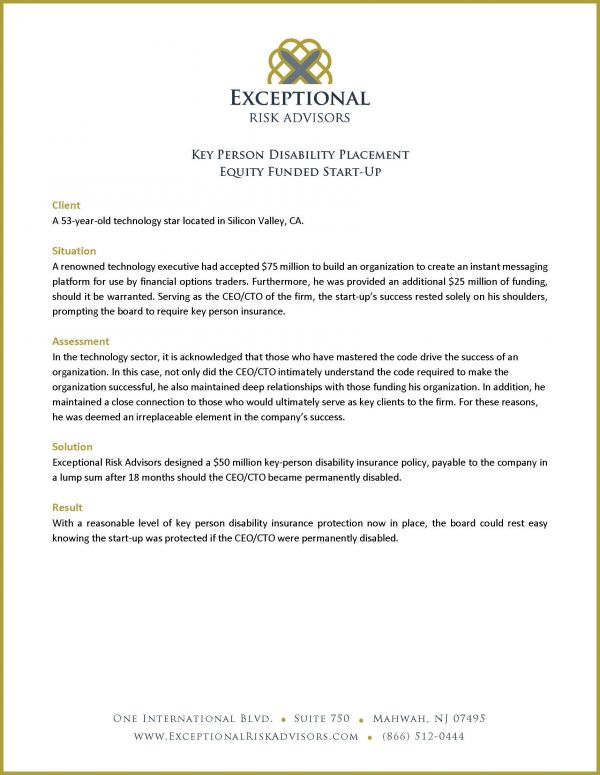 We are thrilled to share a GSI case study that illustrates the power of re-occurring revenue. The GSI case of a national law firm has been on the books for the last 3 years (and counting!). We extended an offer of $35,000/month of coverage on top of the currently in-force policy through the traditional carriers. The premium growth for year one was 25% and year two was almost 10%.
Click here to read the full case study
Please feel welcome to share this case study with colleagues and your centers of influence.