Health System CEO Steps Down Following Medical Diagnosis
Posted Wed, Apr 26th, 2023

Health System CEO Steps Down Following Medical Diagnosis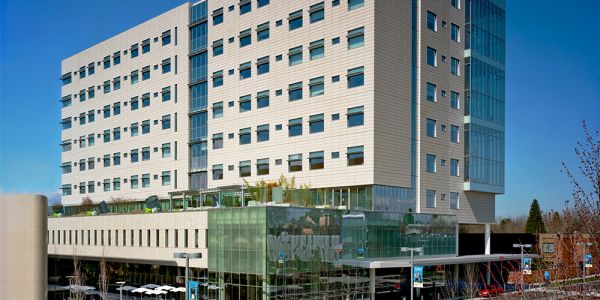 Avera Health CEO, Bob Sutton, will step down from his role at the end of September following a recent medical diagnosis. Avera Health, a $3 billion health system that includes 37 hospitals and 300 total health care facilities, serves communities in South Dakota, Iowa, Minnesota and Nebraska. The 54-year-old executive, who held this role since 2018, opened numerous building projects and completed renovations in communities across the system's 72,000-square-mile footprint.
Read the full story here.
How can you protect your clients? See below for the insurance solution.
---
All successful companies, great and small, have key personnel as the foundation driving success. What happens if those rainmakers become disabled? These key people are instrumental in driving deals and visualizing the organization's growth..
In the event of a serious illness or disability, cash is needed to retain key staff, fund a replacement, and/or manage any winding down as a result of the event. As with the story of Mr. Sutton, an executive search firm is being retained to search for the next leader of the health system..
As Lloyd's of London Coverholders, Exceptional Risk Advisors specializes in writing high limit key person disability for private and public organizations. Benefit limits for key person protection are available in excess of $100 million per person and are most commonly purchased in conjunction with a large life insurance transaction.
Click Here to Learn More About Key Person Disability
Contact us to discuss how we can help protect your exceptional clientele.
---
Featured Case Study
Buy-Sell Disability Policy
Paving & Excavating Company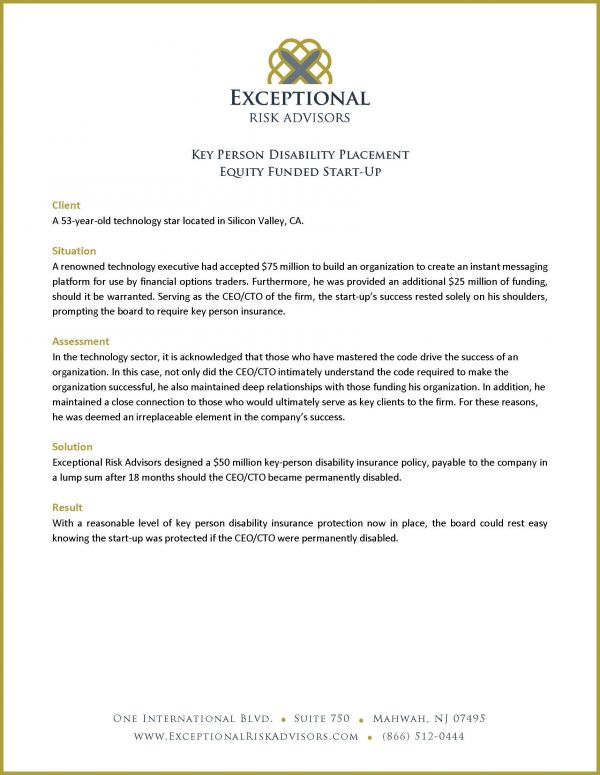 In this case, we had three partners requesting disability buy-sell coverage for their business valued at $15 million. Working with the advisor, we determined that the partners needed a plan that would afford them both time to recover from a debilitating event or diagnosis and fund their agreement.
Check out the case study to read about the insurance solution that was developed.
Click here to read the full case study
Please feel welcome to share this newsletter & case study with colleagues and your centers of influence.