Fintech CFO Steps Down to Focus on Recovery from Bicycle Accident
Posted Wed, May 24th, 2023

Fintech CFO Steps Down to Focus on Recovery from Bicycle Accident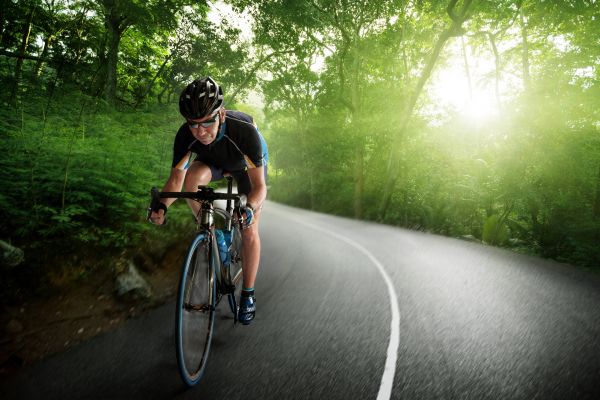 Wise CFO, Matt Briers, will step down from his role in March 2024 to make a full recovery from a bicycle accident that occurred last year in which he went under the wheels of a bus. The UK-based fintech firm, whose focus is on building the best way to move and manage money around the world, reported £421 million in revenue in 2021 ($523 million USD). The 46-year-old executive, who held this role for the last 8 years, has overseen a period of growth for the firm and helped steer it through its £8.75 billion London IPO ($11 billion USD).
Read the full story here.
How can you protect your clients? See below for the insurance solution.
---
Whether your organization is valued at $11 billion or $11 million, when a key person is the foundation to driving success, it's critical to protect them. What happens if your key relationship builder/owner, technology guru, or finance head become disabled? These key people are instrumental in driving deals and visualizing the organization's growth..
In the event of a serious illness or disability, cash is needed to retain key staff, fund a replacement, and/or manage any winding down as a result of the event. As with the story of Mr. Briers, a comprehensive search for a new CFO will commence immediately..
As Lloyd's of London Coverholders, Exceptional Risk Advisors specializes in writing high limit key person disability for private and public organizations. Benefit limits for key person protection are available in excess of $100 million per person and are most commonly purchased in conjunction with a large life insurance transaction.
Click Here to Learn More About Key Person Disability
BONUS: We kicked off Disability Insurance Awareness Month by hosting a webinar, "Four Strategies for Positioning DI to Ultra-High-Income Clients".  If you missed the live event and want to learn how the best insurance advisors position income protection and thrive in the Lloyd's of London market, check out the webinar recording here.
Contact us to discuss how we can help protect your exceptional clientele.
---
Featured Case Study
Personal Income Protection
Orthopedic Surgeon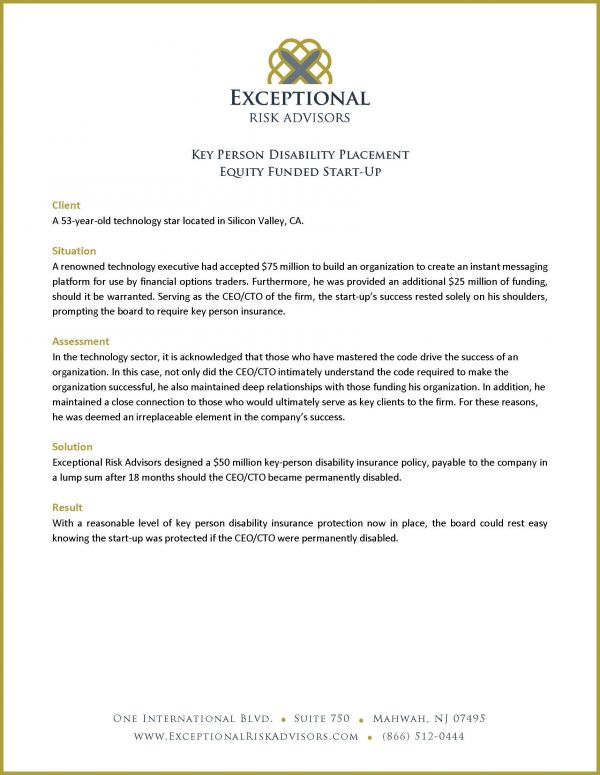 In this case, In this case, the young orthopedic surgeon was earning over $900,000 annually and the advisor on the case saw the need to protect the client's future income. With a minimum of 20 years left in their career, this meant protecting a future asset of over $18 million.
Check out the case study to read about the insurance solution that was developed.
Click here to read the full case study
Please feel welcome to share this newsletter & case study with colleagues and your centers of influence.
---
New Product Launch!
Loss of License
Professional Pilots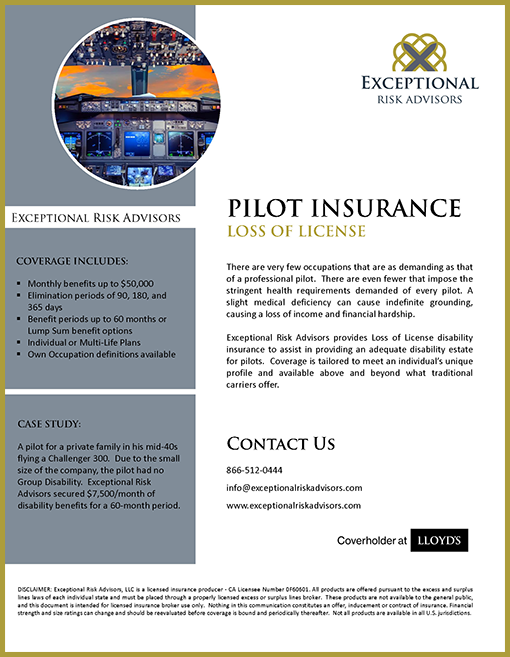 We are thrilled to announce the launch of our newest product, Loss of License for Pilots, which we believe will revolutionize the way you provide income protection for your pilot clients
Disability insurance for pilots, Loss of License, has monthly benefits up to $50,000, benefit periods up to 60 months or lump sum benefit options, and an own occupation definition of disability. Our team has been working tirelessly with our London underwriters to develop a product that will provide the best wording and policy language for your clients.