Founder & CEO of Consulting Firm Steps Down Due to Cancer Diagnosis
Posted Thu, Sep 19th, 2019

Founder & CEO of Consulting Firm Steps Down Due to Cancer Diagnosis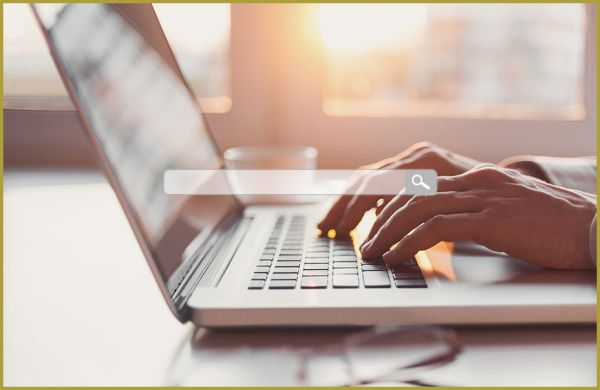 Brooks Bell, the 38-year-old Founder & CEO of Brooks Bell, a consulting firm in Raleigh, NC, was recently diagnosis with stage 3 colon cancer. Bell has stepped down from her duties as CEO to focus on her health. The consulting firm founded in 2003 was recently valued at over $8 million. The firm specializes in optimization services for enterprise brands with offices in Raleigh and San Francisco.
To learn more about the firm and Bell's successor, read the full story here. 
Key Person Disability Insurance & Personal Income Protection
For your corporate clients and prospects whose organizations rely on it's human capital for growth, it is wise that a company-owned key person disability policy is considered to protect the organization from the financial losses of a key executive becoming disabled.
Secondarily, high earning executives like Brooks Bell who have a minimum of 25 years left in their career, are faced with a personal financial risk to their family's future generational wealth - loss of income due to a serious illness or injury. To help illustrate, let's assume Bell earns $750,000/year, the income exposure for the next 25 years is over $18 million (not including salary increases or bonuses!). What does your client own that is worth $18 million and isn't fully insured?
As a Lloyd's of London Coverholder, Exceptional Risk Advisors designs, underwrites and delivers high limit key person disability for organizations and personal income protection for individuals. Learn more about these two exceptional insurance solutions: Key Person Disability & Personal Income Protection
BONUS READ: The Business Case for Key Person Insurance
Contact us to discuss how we can help protect your exceptional clientele.
---
Featured Case Study
Multi-Life Guaranteed Standard Issue (GSI)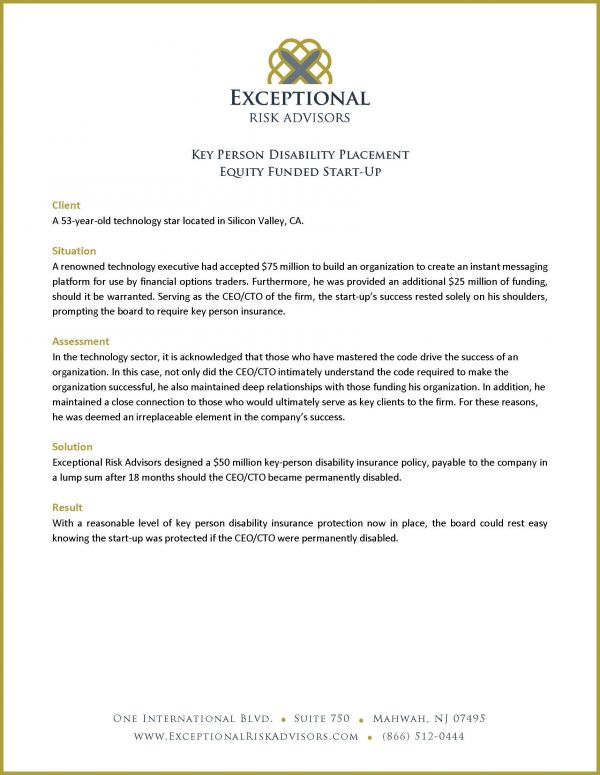 We are excited to share a case study from our multi-life division. In this case, the board of a Midwestern Children's Hospital was seeking supplemental disability insurance for four of it's executive team members who were earning over $850,000 annually.
Click here to read the full case study
Please feel welcome to share this case study with colleagues and your centers of influence.