FinTech CEO Killed in California Car Accident
Posted Tue, Oct 22nd, 2019

FinTech CEO, Judson Bergman Killed in Car Accident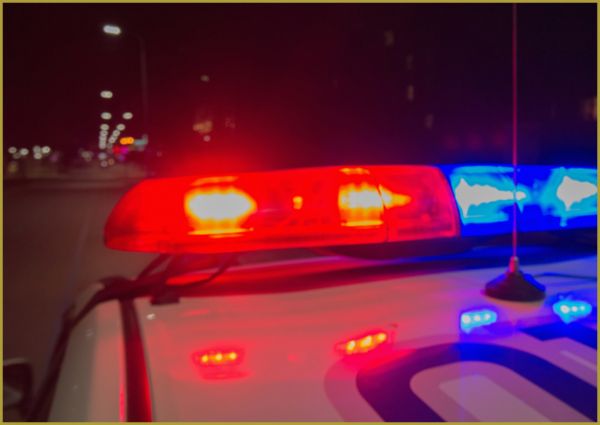 Earlier this month, Judson Bergman, the 62-year-old Founder & CEO of Envestnet, who revolutionized the financial services technology sector, died tragically in a motor vehicle accident along with his wife in San Francisco. Envestnet, a Chicago based firm, provides unified wealth management technology and products to financial advisors and institutions. Founded in 1999 by Judson Bergman and Bill Crager, as of 2018, Envestnet has $1.2 trillion of assets under management.
Read the full story here. 
Accidental Death & Dismemberment Protection
Gap Coverage for Immediate Needs
Mr. Bergman's death is a regrettable reminder to advisors with key clients who travel for business or pleasure. Accidental Death & Dismemberment protection is most commonly known for insuring individuals who partake in avocations such as race car driving, scuba diving, mountain climbing, etc... However, it can be used to bridge the gap of life insurance coverage for your high earning clients while they wait for traditional coverage to be put into place.
As a Lloyd's of London Coverholder, Exceptional Risk Advisors has the ability to design 24-hour, worldwide coverage with benefit amounts exceeding $100 million per person. The Accidental Death & Dismemberment programs are used to cover risks traditional life insurance carriers are unwilling or unable to cover. Policy terms can range anywhere from 1 day of coverage to 3 years.
BONUS: View a recording of our webinar with a deeper dive on the topic
Contact us to discuss how we can help protect your exceptional clientele.
---
Featured Case Study
Permanent Total Disability Policy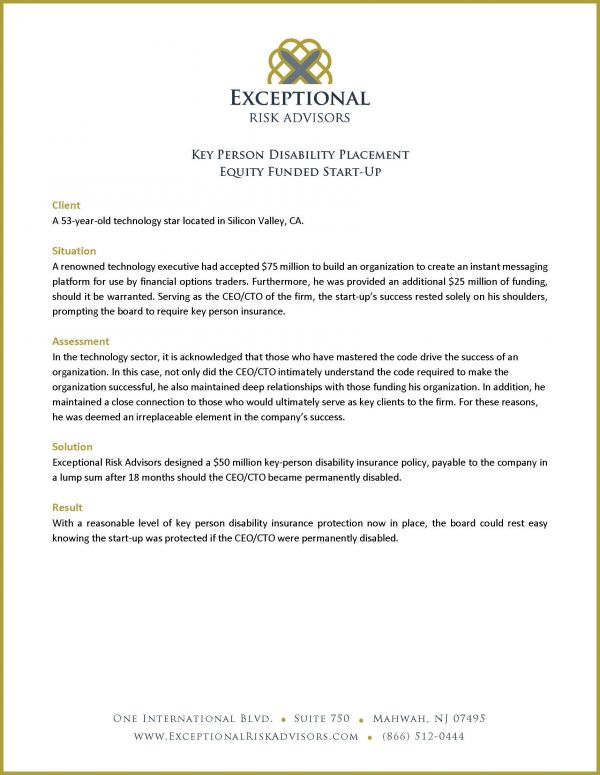 With the start of basketball season days away, it's only fitting we share a case study of a small forward NBA player. As a second round pick during the draft, the player blossomed into a super-star athlete with a 5-year-$190-million contract in his immediate future. Check out the case study to read about the insurance solution that was developed.
Click here to read the full case study
Please feel welcome to share this case study with colleagues and your centers of influence.
---
Exceptional Webinar Series
Upcoming DI Webinar
We are closing out our webinar series next month and the topic discussed will be...drum roll please...disability insurance! CEO and founder of Exceptional Risk Advisors, Ted Tafaro along with VP of Business Development, Sean McNiff will discuss how to access DI programs for your exceptional clients and prospects, our unique sales solutions, and successful case studies.
Please keep an eye out for communications in the next few weeks to sign-up.