Ford's New CEO Continues to Race Cars
Posted Thu, Nov 19th, 2020

With Permission from Bill Ford Himself, Ford's New CEO, Jim Farley, Continues Racing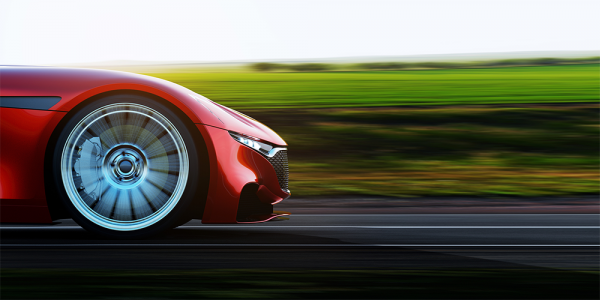 The newly minted CEO of Ford, Jim Farley, doesn't just sell cars, he races them! Prior to taking his new post on October 1st, Farley received permission from the executive chairman, Bill Ford, to continue his passion for speed and competition while taking the helm of the automotive giant. And while many investors may see the move as uncommon due to the risk of Farley being injured or killed, it hasn't stopped the automaker from moving forward with an individual who's clearly a car guy at heart. Mr. Farley's annual income in 2019 reportedly was roughly $8.4 million.
To read the full story, click here. 
How can you protect your highly compensated and adrenalin-loving clients? See below for the insurance solution.
Key Person Accidental Death and Disability
& "Exclusionary Buy-Back" Programs
Jim Farley's story is a thrilling reminder to advisors working with corporations and individuals who enjoy engaging in risky avocations. Over the years Exceptional Risk Advisors has covered CEOs for hobbies the US life insurance markets often decline; race car driving, helicopter and stunt piloting, scuba diving and mountaineering to name a few. These solutions most often take the form of a Key Person Accidental Death & Disability program purchased at the corporate level. Benefits are often calculated to provide liquidity to cover employment contract obligations, the loss of future earnings, and the cost associated with hiring a replacement with elite skill-sets.
For advisors seeking coverage for a risky individual's estate plan, Exceptional Risk Advisors has the ability to design 24-hour, worldwide coverage "Exclusionary Buy-Back Programs" to cover risks traditional life insurance carriers exclude from their programs.
Click Here to Learn More About Accidental Death & Disability Coverage
Contact us to discuss how we can help protect your exceptional clientele.
---
Featured Case Study
Permanent Total Disability Policy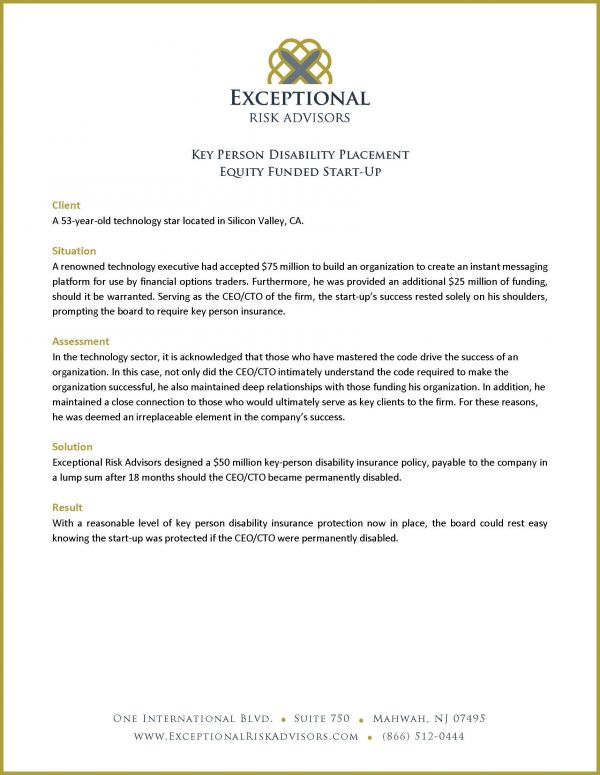 With the uncertainties of the 2020-2021 sports seasons, we'd like to share a case study on an NHL free agent. In this case, the player recently signed a 5-year contract with an NHL team for an estimate $35 million, all of which was fully guaranteed while training, playing and practicing professional ice hockey. However, the advisor on the case highlighted a large hole in the contract: the guaranteed contract can be voided by the club if the player becomes seriously injured or critically ill while OFF the ice. Check out the case study to read about the insurance solution that was developed.
Click here to read the full case study
Please feel welcome to share this newsletter & case study with colleagues and your centers of influence.