Buddy Valastro Suffers Injuries from Bowling Accident
Posted Wed, Oct 21st, 2020

Buddy Valastro Suffers Injuries from Bowling Accident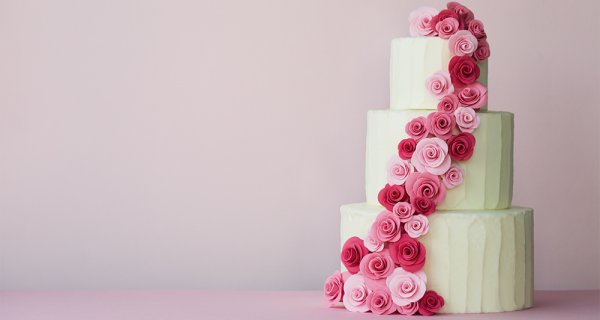 Buddy Valastro, a.ka. The Cake Boss, recently suffered an injury to his dominate right hand while correcting the malfunctioning pinsetter at his in-home bowling lane. Mr. Valastro commented, "My hands to me are my lifeline of everything I do." The accident resulted in nerve, tendon and muscle damage to his hand. Mr. Valastro underwent two surgeries and will be out of commission for months following physical therapy. Mr. Valastro is a professional baker, reality-show celebrity, business owner and author. His net worth is reported at $10 million.
To read the full story, click here. 
How can you protect your highly compensated clients? See below for the insurance solution.
High Limit Disability Insurance
When your client's hands, legs or taste buds are the key components to their craft and ultimate success, how can you help protect them from unforeseen injuries or debilitating diseases? First off, you start by protecting the WHOLE body. If your client is a super star guitarist and suffers a stroke, the insurance policy for his hands will not provide financial relief during recovery.
Caught up in all the glitz and glamour, it's easy for advisors to overlook how the powerful resources of Lloyd's of London can protect their best "non-celebrity" clients as well. Lloyd's is a solution that aids in the protection of those who have purchased "maximum" disability benefits from a US carrier and remain underinsured.
As a Lloyd's of London Coverholder, Exceptional Risk Advisors designs High Limit Disability Income policies for high income earners such as CEOs, hedge fund managers, private equity professionals, technology experts, and of course, entertainers and professional athletes.
Click Here to Learn More About High Limit Disability Coverage
Contact us to discuss how we can help protect your exceptional clientele.
---
Featured Case Study
Multi-Life Guaranteed Standard Issue (GSI)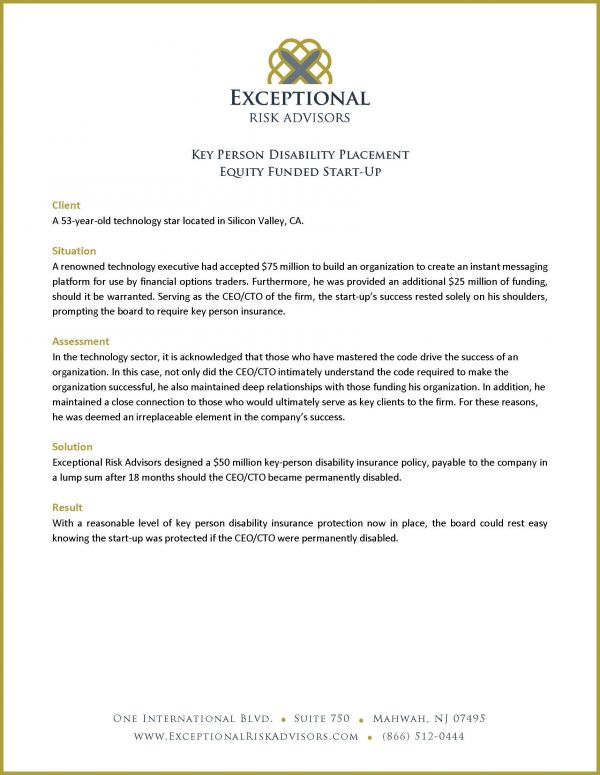 As we settle into the fall season, we'd like to share a timely case study from our fastest growing product - multi-life guaranteed standard issue. In this case, the client had a rich group LTD plan, however, with over 100 of the firm's asset managers and executives earning over $1 million annually, there was a significant gap in their income protection plan. We worked with a domestic carrier to simultaneously enroll the supplemental IDI piece and the Lloyd's piece for those who qualified. Check out the case study to read about the insurance solution that was developed.
Click here to read the full case study
Please feel welcome to share this newsletter & case study with colleagues and your centers of influence.