CEO Suffers Spinal Cord Injury Steps Down
Posted Tue, Nov 19th, 2019

CEO Steps Down Due to Spinal Cord Injury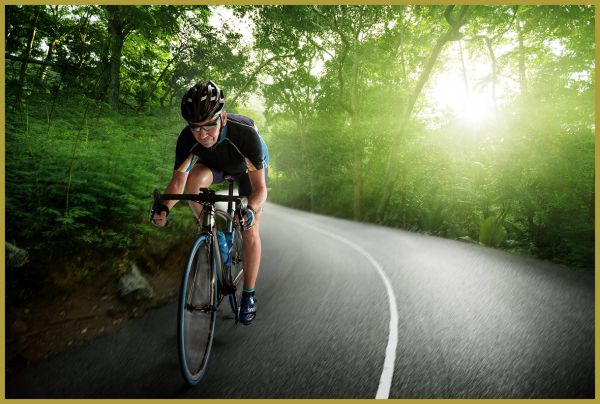 President & CEO, Jonathan Ayers of IDEXX Laboratories Inc. (Nasdaq: IDXX) who suffered spinal cord injuries as a result of a bicycle accident, recently announced his departure as CEO. Mr. Ayers served as President & CEO since 2002 and was responsible for the exponentiation growth of the Maine-based company. As a result, Mr. Ayers' total compensation for 2018 was reportedly over $6.8 million. IDEXX Laboratory, the veterinary diagnostics company, employs over 8,000 individuals in 175 countries and has a market value of roughly $23 billion.
Jonathon Mazelsky, the former executive vice president at IDEXX Laboratories, has been named as Mr. Ayers' successor.
To learn more about the organization and former CEO, check out the full story here. 
Key Person Disability Insurance
A company's biggest asset rides the elevator every day and is driving the business forward. Mr. Ayers' bicycle accident is a reminder for advisors to re-evaluate the risk to key personnel and C-Suite executives by looking at how they are leveraged against the success of the company, and the impact should they not be able to perform their duties.
As a Lloyd's of London Coverholder, Exceptional Risk Advisors specializes in writing high limit key person disability - protecting truly irreplaceable individuals that drive the success of a company. Benefit limits for key person protection are available in excess of $100 million per person and are most commonly purchased in conjunction with a traditional large life insurance transaction.
BONUS: Download a Case Study of a Key Person Placement of Equity Funded Start-Up
Contact us to discuss how we can help protect your exceptional clientele.
---
Featured Case Study
Key Person Disability Placement
CEO & CFO of Hospital System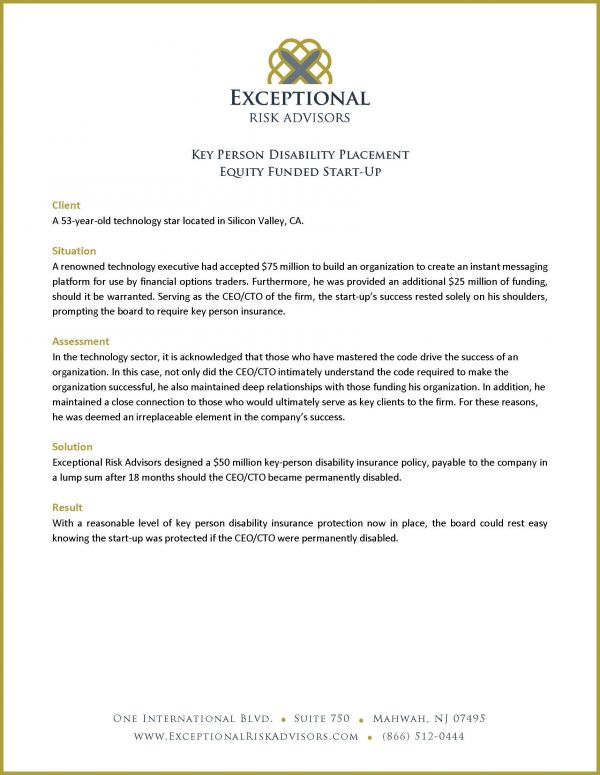 As we all push for a strong finish for the end of the year, here is a case study on one of our top revenue driving products: Key Person Disability. The CEO & CFO were the driving force behind a hospital network's continued growth and financial stability. The advisor was challenged with securing an adequate amount of disability insurance to protect the hospital should one or both deal makers go down. Check out the case study to read about the insurance solution that was developed.
Click here to read the full case study
Please feel welcome to share this case study with colleagues and your centers of influence.