Apple Co-Founder, Steve Wozniak, Hospitalized Following Stroke
Posted Wed, Nov 15th, 2023

Apple Co-Founder, Steve Wozniak, Hospitalized Following Stroke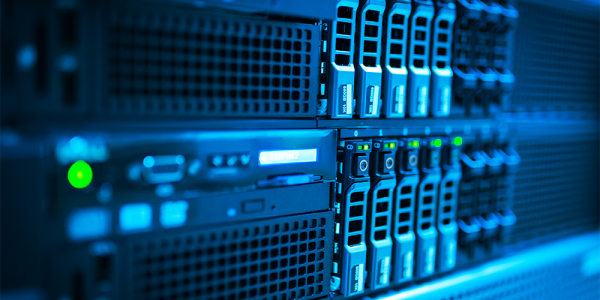 Renowned tech icon Steve Wozniak, the co-founder of Apple, recently made headlines when he was hospitalized due to a minor stroke while attending a business conference in Mexico City. Thankfully the 73-year-old tech titan, fondly known as "Woz" in Silicon Valley circles, has made a swift recovery and is now back in the U.S. Wozniak, celebrated for his groundbreaking contributions to the Apple I and Apple II in the 1970s alongside Steve Jobs, has recently embarked on new ventures, including a company focused on funding environmentally conscious projects and another dedicated to developing cutting edge space traffic monitoring software. With a reported net worth of $170 million, Wozniak's influence and impact continue to shape the tech industry to this day.
Read the full story here.
How can you protect your clients? See below for the insurance solution.
---
Key Person Disability Insurance
The success of thriving companies, whether they are in the technology industry or private equity sector, relies heavily on their key personnel. These individuals play a crucial role in driving deals and envisioning the growth of the organization. However, what happens if these key team members are faced with a serious illness or disability that prevents them from fulfilling their responsibilities? The consequences can be significant.
In such unfortunate circumstances, it is essential to have the necessary resources to retain these key staff members, secure funding for a replacement, and manage the repercussions of the situation. While Steve Wozniak is expected to make a full recovery, it is necessary to have a backup plan in place.
Fortunately, there are solutions available to address these challenges. As a Lloyd's of London Coverholder, Exceptional Risk Advisors specializes in providing High Limit Key Person Disability coverage for both private and public organizations. This coverage offers benefit limits exceeding $100 million per person and is often acquired in conjunction with substantial life insurance transactions. These measures can provide financial protection and peace of mind during difficult times.
Click Here to Learn More About High Limit Key Person Disability
If you missed our webinar, "Unlocking Unique Insurance Solutions: A Deep Dive into Lloyd's Advance Market", we invite you to listen in on the recorded session. Join industry experts Sean McNiff and Mike Harris as they dive into three real-world scenarios that embody the incredible potential of unique insurance solutions. Gain invaluable insights and expertise as they analyze these unique challenges from both underwriters and sales perspectives.
Click Here to Access the Webinar Recording
Contact us to discuss how we can help protect your exceptional clientele.
---
Featured Case Study
Personal Income Protection
Hedge Fund Manager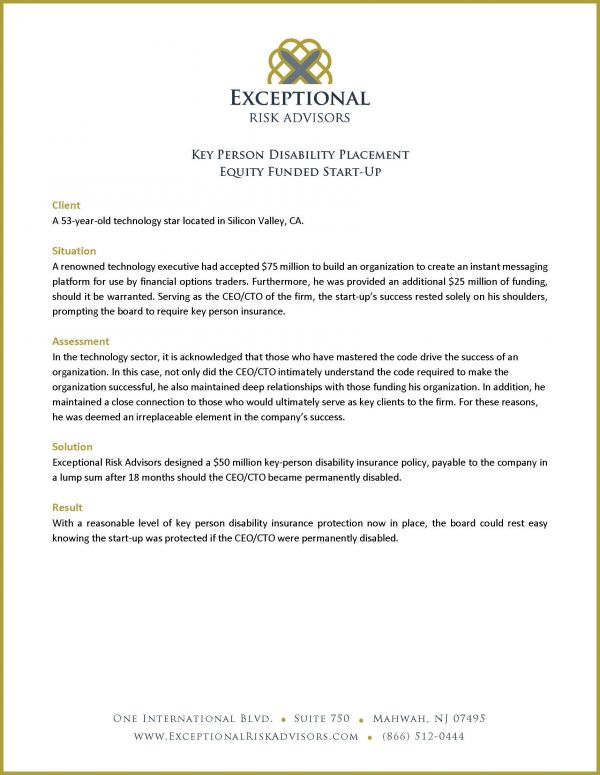 In this case, the client, in their early 40s, was earning $2.7 million annually and planned to work at least another 20 years - a $54 million asset! The advisor on the case identified a substantial gap in coverage, as the existing benefit would only cover approximately 15% of the highly successful hedge fund manager's current salary in the event of a serious illness or disability.
Check out the case study to read about the insurance solution that was developed.
Click here to read the full case study
Please feel welcome to share this newsletter & case study with colleagues and your centers of influence.