Bill Vann, Owner of Vann Family Orchards, Died in Helicopter Crash
Posted Thu, Sep 23rd, 2021

Bill Vann, Owner of Vann Family Orchards, Died in Helicopter Crash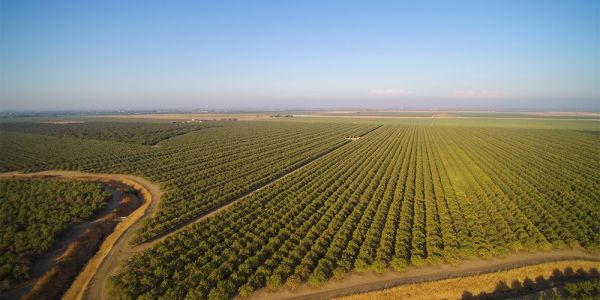 Last month, Bill Vann, co-founder and CEO of Vann Family Orchards, died in a helicopter crash along with his wife and two others. Founded in 1973 by brothers Bill and Garrett Vann, the Vann Family Orchards is located in Colusa County in Northern California. The orchard is a grower, buyer, and processor of almonds. With revenue reportedly just shy of $70 million and over 200 employees, the board of directors moved quickly to announce Garrett Vann as the new president and CEO.
Read the full story here. 
Accidental Death & Dismemberment
This recent tragic event is an unfortunate reminder to advisors working with key clients with unique and risky avocations. Accidental death and dismemberment is an easy to place accident protection for unique risks traditional markets cannot accommodate.
As Lloyd's of London Coverholders, Exceptional Risk Advisors designs 24-hour, worldwide coverage with benefit amounts exceeding $100 million per person. The Accidental Death & Dismemberment programs are used to cover risks traditional life insurance carriers are unwilling or unable to cover. Policy terms can range anywhere from 1 day of coverage to 3 years.
Click Here to Learn More About Accidental Death & Dismemberment
Contact us to discuss how we can help protect your exceptional clientele.
---
Featured Case Study
Guaranteed Standard Issue (GSI)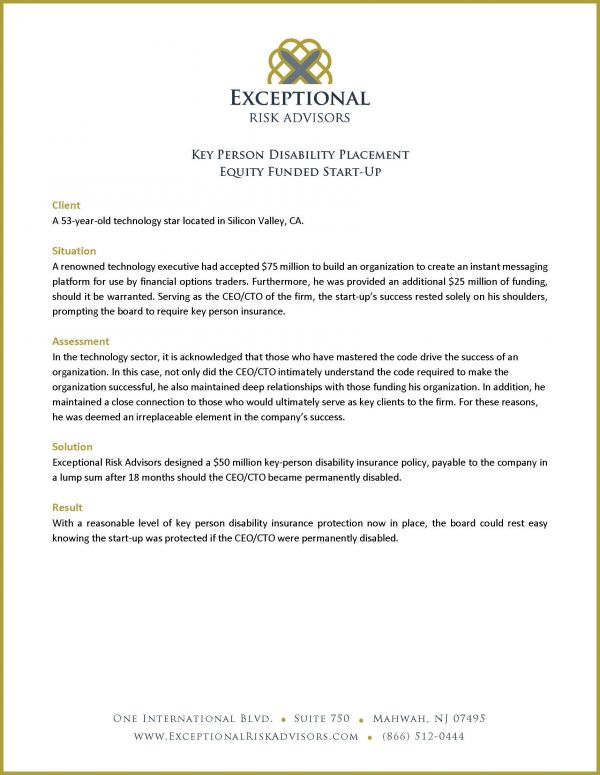 This case study details a voluntary supplemental disability policy for a group of high earning attorneys at a large business law firm. In the case, we extended a multi-life Guaranteed Standard Issue (GSI) offer to the eligible partners at the firm to provide an additional layer of $100,000 per month of coverage followed by a lump sum benefit of $3 Million. The policy was layered on top of the robust domestic plan of $40,000 per month. Our online enrollment, education and communication strategy was used for the case, which helped expedite the year over year enrollments, eliminate errors, and boost participation.
Check out the case study to read about the insurance solution that was developed.
Click here to read the full case study
Please feel welcome to share this newsletter & case study with colleagues and your centers of influence.