Alex Baumann Stepping Down as CEO of Swimming Australia Due to Health Reasons
Posted Wed, Aug 18th, 2021

Alex Baumann Stepping Down as CEO of Swimming Australia Due to Health Reasons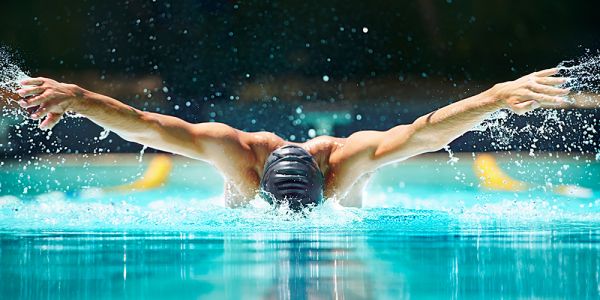 Swimming Australia's CEO, Alex Baumann, recently announced his resignation shortly following Australia's impressive performance in the pool at the Tokyo Olympics. Australia's swim team took home 20 medals, nine of which were gold. The 57-year-old Olympic gold medalist, sports administrator, and coach, cited health reasons for his departure. Baumann won gold medals in the 200- and 400-meter individual medley for Canada during the 1984 Olympics in Los Angeles. His net worth is reportedly between $1-5 Million.
Read the full story here. 
High Limit Disability Income Protection
Executives & Entrepreneurs
Alex Baumann's story is a reminder to advisors that your client's ability to earn a sizeable income is their biggest asset, yet it is most often taken for granted. Further, disability insurance preserves what executives and entrepreneurs value the most and why they're in business: control. They are in control of their destiny, their business, and their future. Successful advisors couple an executive's lost of control and future income protection as tools to communicate and educate their clients.
As Lloyd's of London Coverholders, Exceptional Risk Advisors designs and underwrites High Limit Income Protection for executives, entrepreneurs, financial professionals, attorneys, and other highly compensated individuals. With the ability to deliver disability benefits of $500,000 per month, advisors have the resources required to protect exceptional clients.
Click Here to Learn More About High Limit Disability
Contact us to discuss how we can help protect your exceptional clientele.
---
Featured Case Study
Buy-Sell Disability Policy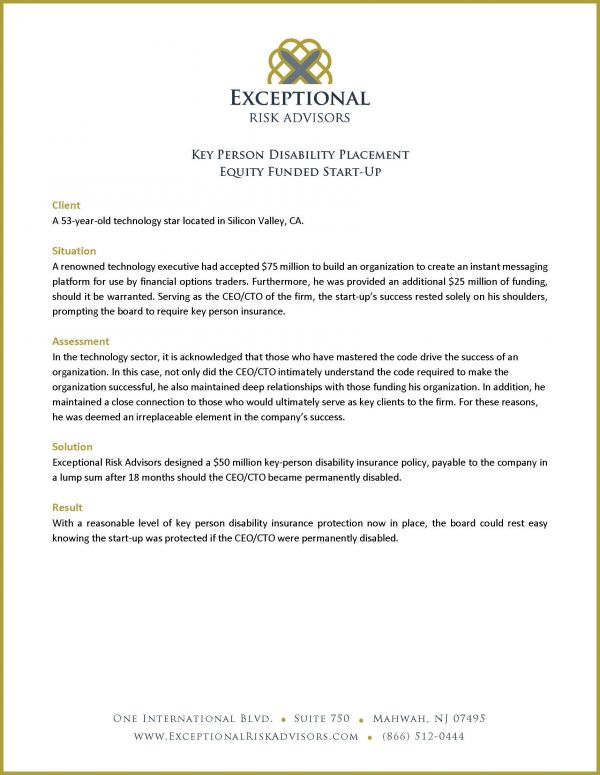 In this case, we had three brothers requesting disability buy-sell coverage for their business valued at $30 million. We originally proposed a plan to fully fund the agreement with three $10M lump sums ($10M/brother per their agreement). This plan carried a six-figure premium – there was no interest. Working with the advisor, we designed an alternative solution to provide an income continuation plan, extend the disability buy-sell trigger, and provide a down payment for their share repurchase in the event one of the brothers became disabled. This design reduced the premium and provided a real plan in the event a partner was disabled - the case sold!
Check out the case study to read about the insurance solution that was developed.
Click here to read the full case study
Please feel welcome to share this newsletter & case study with colleagues and your centers of influence.