Big Machine Label CEO in 'Stable Condition' After Racing Crash
Posted Wed, Jul 19th, 2023

Big Machine Label CEO in 'Stable Condition' After Racing Crash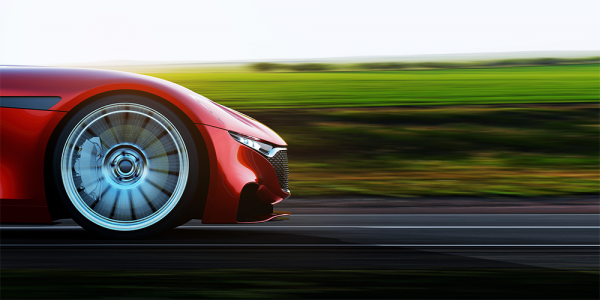 The founder and CEO of Big Machine Label Group, Scott Borchetta, was involved in an accident earlier this year while racing in the Trans Am2 Series. The record executive, famous for signing top performing artists, was extracted from his car after it went off course and taken to the hospital. The 61-year-old California based executive, whose net worth is around $200 million was last reported in stable condition.
Read the full story here.
How can you protect your clients? See below for the insurance solution.
---
The foundation of success for all thriving companies, whether they be an accounting firm or a record label, lies in their key personnel. These individuals play a pivotal role in driving deals and envisioning the organization's growth. However, what happens if these key team members are faced with a serious illness or disability that prevents them from working? The repercussions can be significant. 
In such unfortunate events, it is crucial to have the necessary resources to retain key staff, secure funding for a replacement, or manage the repercussions of the situation. While it is unclear how long Mr. Borchetta was unable to work, having a plan B is necessary.
Fortunately, there are solutions available. As Lloyd's of London Coverholders, Exceptional Risk Advisors specializes in providing High Limit Key Person Disability coverage for both private and public organizations. This coverage offers benefit limits exceeding $100 million per person and is commonly acquired alongside a substantial life insurance transaction. Such measures can provide financial protection and peace of mind during challenging times.
Click Here to Learn More About High Limit Key Person Disability
Contact us to discuss how we can help protect your exceptional clientele.
---
Featured Case Study
Multi-Life Guaranteed Standard Issue
Law Firm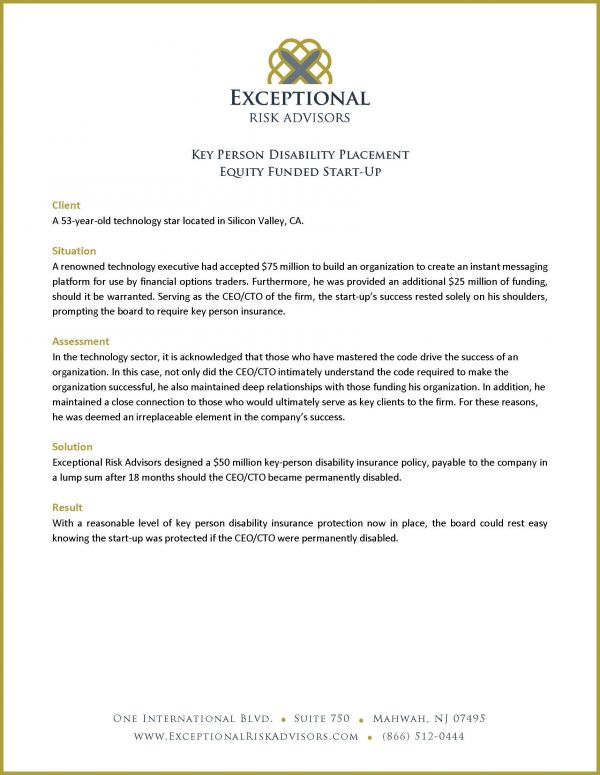 In this case, the client had a rich long term disability group plan targeting 60% income replacement to a maximum monthly tax-free benefit of $25,000. However, with almost 200 of the firm's partners and executives earning $1 million or more annually, there were significant gaps in coverage.
Check out the case study to read about the insurance solution that was developed.
Click here to read the full case study
Please feel welcome to share this newsletter & case study with colleagues and your centers of influence.