Actor Bob Saget Died From Head Trauma
Posted Wed, Feb 16th, 2022

Actor Bob Saget Died From Head Trauma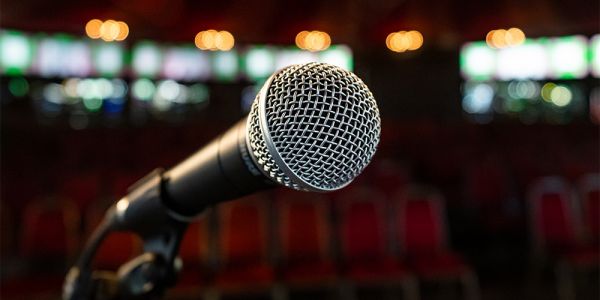 Last month it was reported that the American actor and comedian, Bob Saget, died in his sleep after suffering a head trauma. The 65-year-old TV Dad was on a comedy tour in Florida when the event occurred. Saget's net worth was reportedly $50 million as of January 2022.
Read the full story here. 
How can you protect your clients? See below for the insurance solution.
---
Accidental Death & Dismemberment
This month's newsletter is an unfortunate reminder to advisors with high net-worth clients who have purchased maximum levels of U.S. life insurance and continue to carry a large estate tax liability. Whether your client is an A-list entertainer or business tycoon, Lloyd's of London can serve as an unique resource to obtain significant levels of supplemental Accidental Death Insurance. Accidental Death Insurance is a fast and simple solution to provide an additional layer of protection for your clients while they await further U.S. life insurance capacity to open OR for those who partake in hazardous avocations that are excluded from their estate plan, such as aircraft piloting, race care driving, scuba diving, mountaineering, and others.
As Lloyd's of London Coverholders, Exceptional Risk Advisors has the ability to design 24-hour, worldwide coverage with benefit amounts exceeding $100 million per person. The Accidental Death & Dismemberment programs are used to cover risks traditional life insurance carriers are unwilling or unable to cover. Policy terms can range anywhere from 1 day of coverage to 3 years.
Click Here to Learn More About Accidental Death & Dismemberment Coverage
Contact us to discuss how we can help protect your exceptional clientele.
---
Featured Case Study
Buy-Sell Disability Policy
Alternative Investment Firm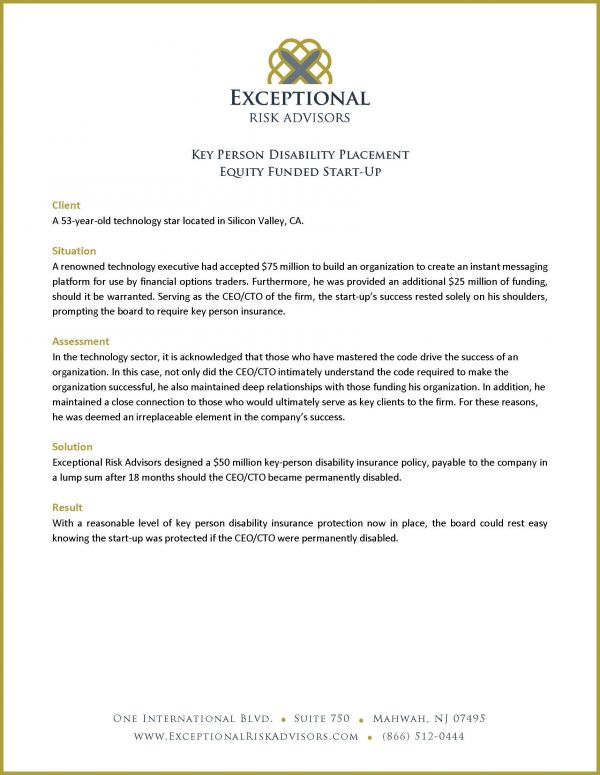 We are thrilled to share a case study on five partners at a relatively new alternative investment firm valued at almost $40 Million. The advisor on the case was tasked with providing a buy-sell disability policy to fully fund their buy-sell agreement in the event one of the partners became disabled.
Check out the case study to read about the insurance solution that was developed.
Click here to read the full case study
Please feel welcome to share this newsletter & case study with colleagues and your centers of influence.
And if you need some marketing support reaching your business owner clients, please download our Business Succession Planning Marketing Kit.