Chris Lack
Managing Partner

Edward A. Tafaro
Partner

Laura Muka
Managing Partner & COO

Frank Zuccarello
Managing Partner

Matthew Ferraro
Partner

Joseph Ferraro
Partner

Ken Slaton
Vice President Underwriting, International Benefits

Sean McNiff
Vice President of Business Development & Marketing

Henry A. Tafaro
Executive Vice President
Henry A. Tafaro
Executive Vice President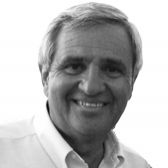 Mr. Tafaro was the Founder, Chairman and majority stockholder of The Hanleigh Companies. Hanleigh was a specialist underwriter of Personal Accident and Sickness Insurance as well as Contingent Personal Accident Insurance. Under Tafaro's leadership, Hanleigh grew to be one of the largest and most profitable underwriters of disability and special risk business insuring elite individuals in the entertainment, corporate, and sports marketplace.
In 2002, the decision was made to sell The Hanleigh Companies to The BISYS Group, Inc. in an effort to expand Hanleigh's client base. Hank stayed on for three years+ to assist in the transition.
Mr. Tafaro has been a named coverholder at Lloyd's since 1990, and retains one of the best reputations in the Lloyd's market. He personally held Binding Authority at Lloyd's along with Edward Tafaro with a market facility capable of Binding up to $50,000,000 for any one person with an aggregate limit of $125,000,000.
Prior to 1980, Mr. Tafaro was responsible for distribution of the Disability Insurance product line for The Guardian, one of the largest mutual companies in the USA offering an individual disability product line.
Currently, Hank runs a consulting company called Halycon Consulting. He has recently joined Exceptional Risk Advisors, bringing experience and talent necessary to help drive the Entertainment business, which has been his passion and focus over the past 6 years.