Roy Halladay Dies in Plane Crash in Gulf of Mexico
Posted Wed, Nov 15th, 2017 By Exceptional Risk Advisors
Roy Halladay Dies in Plane Crash in Gulf of Mexico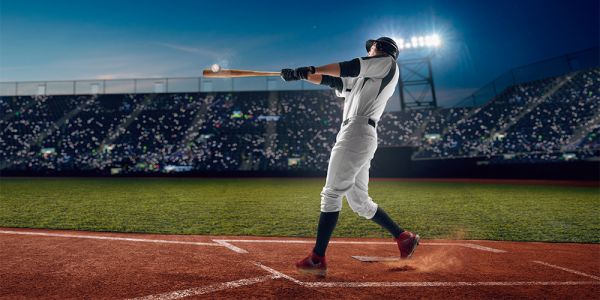 Roy Halladay, an eight-time All-Star and two-time Cy Young Award-winning former pitcher of the Toronto Blue Jays and Philadelphia Phillies, died in a plane crash off the coast of the Gulf of Mexico on Tuesday, November 7th. 
Halladay retired from baseball roughly four years ago and shortly after received his piloting license. Halladay was one of few to own an ICON A5, the amphibious aircraft he was flying during the plane crash.
Read the
full story here
. 
Insurance Solution
Accidental Death & Dismemberment
"Exclusionary Buy-Back"
Benefit Limits Exceeding $75,000,000 per person
As Lloyd's of London Coverholders, Exceptional Risk Advisors has the ability to design 24-hour, worldwide coverage, or tailored policies such as "Exclusionary Buy-Back Programs" to cover risks traditional life insurance carriers are unwilling to insure utilizing accidental death and dismemberment

. These programs are designed for high income earners partaking in risky activities or living/working in a high-risk location. Policy terms can range anywhere from 1 day of coverage to 5 years. 





Roy Halladay's story is a tragic reminder to others engaging in avocations like race car driving, piloting, scuba diving and mountain climbing. Accidental Death Insurance provides a fast and simple solution to protect your clients while participating in their high risk passions.



Contact us

to discuss how we can help protect your adventurous clientele.
Featured Case Study
Buy-Sell Disability Policy for Commodities Firm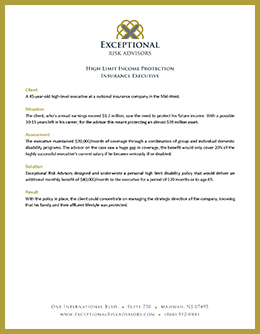 In this case, we were asked to insure a large commodities firm whose business was rapidly expanding. As a result of the rapid growth, the CEO's share value increased to $33M.  It was determined by the board of directors that the disability buy-out exposure would cripple the company should the CEO become disabled.  

Please feel welcome to share this case study with colleagues and centers of influence.  Enjoy!

Read the full case study here.

Download PDF