Jamie Dimon, JPMorgan CEO, is Diagnosed With Throat Cancer
Posted Wed, Jul 16th, 2014 DealBook By Jessica Silver-Greenberg


   July 2014 | Phone: 866.512.0444
---
Jamie Dimon, JPMorgan CEO, is Diagnosed With Throat Cancer

Jamie Dimon, CEO and Chairman of JPMorgan Chase, announced in a letter on July 1st that he has been diagnosed with throat cancer and will receive radiation and chemotherapy treatment over an eight week time period. The letter, addressed to his colleagues and shareholders, shares the good news of an excellent prognosis; also his cancer has not spread beyond the original site or adjacent lymph nodes on the right side of his neck. In Mr. Dimon's own words he encourages his "condition is curable"

Though Mr. Dimon's travels regrettably will take a back seat while undergoing treatment, he nonetheless plans to fully remain "actively involved" in the business. He assures all that JPMorgan Chase & Co., the nation's largest bank, will continue to deliver first-class results to its customers, communities and shareholders.






   
---

  INSURANCE SOLUTION
    Key Person Disability Insurance
      Limits Exceeding 125M+ Per Person
Jamie Dimon, JPMorgan's longest-serving top official, is undoubtedly a key individual in the growth and success of the company. Companies, like JPMorgan, depend on the expertise and skills of key personnel. The news of Mr. Dimon's cancer diagnosis is distressing; however, it illustrates and emphasizes the need of proper key person disability planning. Life insurance advisors understand how to protect key person exposures in the event of death, however the risk of disability is often 3-4 times more likely to occur during an individual's working years.
Exceptional Risk Advisors has the authority to design and execute Lloyd's Key Person Disability contracts with benefits payable to the corporation up to $500,000 per month. These policies are often designed to deploy capital to the firm for a period of 12 or 24 months, and in the event an executive cannot return to work, the same policy can carry a lump sum distribution in excess of $100M. If you're in the business of working with truly irreplaceable individuals, call us to review how we can provide corporate owned disability solutions to the companies who rely on their vision, experience, and success.
Call Us Today
866.512.0444
Looking for EXCEPTIONAL sales ideas!?
Check out www.ExceptionalRiskAdvisors.com
---
Want to learn more about our Key Person Disability?
View Exceptional Risk Advior's Video.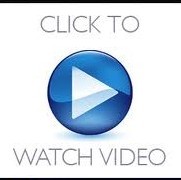 ---