Chris Lack
Managing Partner

Edward A. Tafaro
Partner

Laura Muka
Managing Partner & COO

Frank Zuccarello
Managing Partner

Matthew Ferraro
Partner

Joseph Ferraro
Partner

Ken Slaton
Vice President Underwriting, International Benefits

Sean McNiff
Vice President of Business Development & Marketing

Henry A. Tafaro
Executive Vice President
Ken Slaton
Vice President Underwriting, International Benefits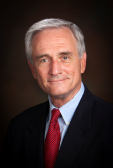 Ken is the Vice President Underwriting, International Benefits at Exceptional Risk Advisors. He enjoys working with brokers to provide the group benefits plans that their corporate clients need for their international employees.
Ken's product expertise includes individual and group life, health and disability. These international plans cover the global employee and can provide valuable coverage for the employee's spouse and dependent children.
Ken received his Master's degree in Business Administration from Barry University. He has earned FLMI and CPCU designations and holds a Life & Health license. When outside of the office, he and his wife enjoy desert hiking, spending time with their three children and their two dogs.
Read the press release: Exceptional Risk Advisors Welcomes Ken Slaton as Vice President Underwriting, International Benefits