Silicon Valley Boss Dies In Treadmill Slip at Age 47
Posted Wed, Jun 3rd, 2015 The Wall Street Journal

May 2015| Phone: 866.512.0444
---
Silicon Valley Boss Dies
In Treadmill Slip at Age 47

In early May, the CEO of SurveyMonkey, David Goldberg, was found unconscious in the gym with severe head trauma while vacationing at a Four Seasons Resort in Mexico. Mr. Goldberg was rushed to a nearby hospital where he later died; the cause of death was ruled a severe brain trauma.

Over the past 6 years, David Goldberg took SurveyMonkey from a 12-person startup to a 500-person company valued by investors at close to $2 billion. Mr. Goldberg was the model of an exceptional individual, and we are deeply saddened by the news of his passing.
---
Facts about Traumatic Brain Injury | According to the Brain Trauma Foundation, Traumatic Brain Injury (TBI) is the leading cause of death and disability in adults from ages 18 to 44. The foundation estimates at least 5.3 million Americans, 2% of the U.S. population, currently live with disabilities resulting from TBI.
Get educated on Traumatic Brain Injury here.
---

  INSURANCE SOLUTION
Key Person Disability - Benefit Limits to $125,000,000+
Known in the Silicon Valley as the tech start-up guru focused on keeping start-ups private, the loss of David Goldberg leaves SurveyMonkey a with paramount position to fill. While the news of Mr. Goldberg's death is distressing, as insurance advisors it's important to reflect on events of the past to help clients plan for the future. Private and public companies deserve high quality succession plans which contemplate the risk of both death and disability to their key human capital assets.

Exceptional Risk Advisors works closely with sophisticated insurance practitioners to design and execute Lloyd's Key Person Disability contracts. Utilizing lump sum disability products, advisors often procure these policies alongside of key person life insurance to construct comprehensive human capital protection programs to protect organizations form the loss of key revenue generators. For advisors who have written key person life insurance and inadvertently neglected the greater risk of disability, we would enjoy discussing how to compliment your life insurance programs with key person disability coverage, and how top advisors position and place the product.

While not a substitute for life insurance, for advisors whose clients require an immediate solution prior to travel, we stand ready to auto-bind high limit accidental death and dismemberment coverage with limits in excess of $100M.
Call Us Today!
1-866-512-0444
---
- Watch Our 2 Minute Video -
Learn More About
Key Person Disability!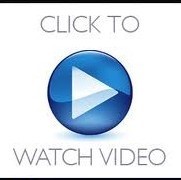 ---
Exceptional Risk Advisors, LLC | One International Blvd, Suite 625 | Mahwah, NJ 07495 |

www.ExceptionalRiskAdvisors.com