Redline CEO to Resigns Due To Disability
Posted Thu, Dec 19th, 2013 Redline Communications


December2013 | Phone: 866.512.0444
---
Key Executive Resigns Following
Sick Leave for Back Injury

"Eric Melka, Redline's CEO since January 2010, has been dealing with a persistent back injury that forced him to take a medical leave of absence as announced on August 8th, 2013 and subsequently to resign as CEO as announced on October 11th, 2013.

Mr. Melka indicated that he felt it was in the best interest of the company and shareholders that he resign as his injury is preventing him from being as effective as he would like to be. As such, he will not be returning to Redline from his leave of absence." - as sited on Redline Communications official website.

Redline Communications is a leading provider of broadband wireless solutions for machine-to-machine (M2M) communications.

     
---

  INSURANCE SOLUTION
Key Person Disability Insurance
Limits exceeding $125M+ Per Person
All successful companies, no matter the size, have key personnel as the foundation driving success. What happens if those critical, 'human capital' assests become disabled? The loss of a key executive due to a disability can have devestating consequences to the bottom line and undermine investor confidence. Perhaps the devestating consquences could have been mitigated in this case, had Redline Communications Group purchased key person disability on Mr. Melka.
Exceptional Risk Advisors has the authority to design and execute Lloyd's Key Person Disability contracts with benefits payable to the corporation for up to $500,000 per month. These policies are often designed to deploy capital to the firm for a period of 12 or 24 months, and in the event an executive cannot return to work, the same policy can carry a lump sum distribution in excess of $125M.
Life insurance advisors understand how to protect key person exposures from death. If you want to stand out from your peers, have the moxie to get outside of your comfort zone and present coverage for the greater risk of disability. High limit disability solutions exist! Call us to discuss how we can design a custom plan for you!
Call Us Today
866.512.0444
Looking for EXCEPTIONAL sales ideas!?
Check out www.ExceptionalRiskAdvisors.com
---
Want to learn more about Key Person Disability?
View Exceptional Risk Advior's Video.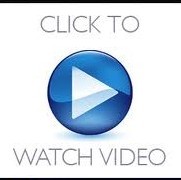 ---
From everyone here at Exceptional Risk Advisors, Season Greetings and Happy New Year to you and your family.

May 2014 be Exceptional!
---
Exceptional Risk Advisors, LLC | One International Blvd, Suite 625 | Mahwah, NJ 07495 |

www.ExceptionalRiskAdvisors.com