Formula One legend Michael Schumacher still in artificial coma.
Posted Thu, Jan 16th, 2014 Daily News


January 2014 | Phone: 866.512.0444
---
Schumacher,after undergoing two surgeries, still remains in artificail coma.

Michael Schumacher, the most successful driver in Formula One history, remains in an artificially induced coma. In late December, Schumacher fell during a skiing trip in the French alps and hit his head on a rock. While his helmet likely helped, considering it split in half after the fall, emergency brain surgery was required for serious head trauma.


"Schumi" recently retired from racing, his legacy of seven drivers' championships and 91 race wins, has made him into an iconic brand; and there's no doubt he stood to make millions in appearences and endorsement deals.

     
---

  INSURANCE SOLUTION
High Limit Disability Protection
Available Benifit Limits Exceeding $500,000 per month
So you don't have Michael Schumacher as a client - we get it. However, if you know Exceptional Risk, it's likely you might have someone exceptional! Consider what happens to their lifestyle and estate if they suffer an accident...and don't die. For the younger folks who have yet to accumulate wealth, a lot is at risk! For those with a high networth, sure they'll "be ok" financially, but the family just lost their biggest asset. (Remember, a million dollar earner who plans to work for another 10 years has a $10M asset at risk!)

Exceptional Risk Advisors has the authority to design and deploy Lloyd's high limit disability contracts for high income earners. Monthly benefits are available in excess of $500,000 per month, and coverage for hazardous avocations can be built into our contracts. If your high income clients are hitting the slopes, please call us to review the solutions you can provide!
Call Us Today
866.512.0444
Looking for EXCEPTIONAL sales ideas!?
Check out www.ExceptionalRiskAdvisors.com
---
Want to learn more about our Athlete and Entertainer Capabilities?
View Exceptional Risk Advior's Video.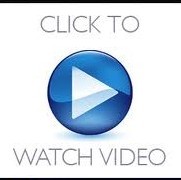 ---
Exceptional Risk Advisors, LLC | One International Blvd, Suite 625 | Mahwah, NJ 07495 |

www.ExceptionalRiskAdvisors.com