Global Pop Punk Princess, Avril Lavigne, Asks Fans to #PrayForAvril.
Posted Thu, Dec 18th, 2014 MTV News


   December 2014 | Phone: 866.512.0444
---
Global Pop Punk Princess, Avril Lavigne, Asks Fans to #PrayForAvril.

Avril Lavigne, most widely known in music for her number one album Let Go, is reportedly suffering from health issues. The rocker, who hasn't been seen out and about since September, released the news on Twitter when a fan inquired if she's working on anything new in the studio.

Ms. Lavigne later thanked her fans for the support:

@AvrilLavigne: Thank you to all the fans for the sweet get well messages and all the tweets. I appreciate the lovely notes and well wishes from everyone

Since Avril Lavigne's professional debut she has sold more than 30 million albums, received MTV's Best New Artist Award, and has been nominated for a total of 8 Grammys.

     
---

INSURANCE SOLUTION
         Personal Income Protection
       Benefit Limits Exceeding $500,000 per month
Though Avril Lavigne's statement was vague, it's clear her absence from the entertainment industry is due in part to an undisclosed illness. Whether your highest earning clients are punk princesses, successful entrepreneurs, or highly paid professionals, for your "Rock Stars" pulling in seven figure paychecks, it's imperative to review how they can insure their future multi-million dollar estates from the risk of a unforeseen disability

Exceptional Risk Advisors has the authority to design and deploy Lloyd's high limit disability contracts for high income earners with monthly benefits available in excess of $500,000 per month. Call us to discuss how you can protect your A-List client's future earning power from the greater risk of disability.
Call Us Today
866.512.0444
---
Want to learn about Protecting Entertainers?
View Exceptional Risk Advior's Video.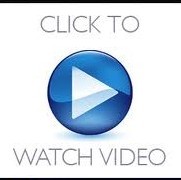 ---