Freescale Semiconductor: 20 employees in the vanishing of Malaysia airliner.
Posted Mon, Mar 17th, 2014 CNBC


  March 2014 | Phone: 866.512.0444
---
Freescale Semiconductor: 20 employees in the vanishing of Malaysia airliner. 

On board the vanished Malaysia flight MH370 were an intelligent group of engineers and specialists involved in projects at Freescale in Tianjin, China; a U.S. Austin, Texas-based chip making company.

Though the 20 missing employees aboard the aircraft only accounted for a small percent of Freescale's worldwide personnel their loss will not go unnoticed. Mitch Haws, vice president of global relations and investor relations said "These were people with a lot of experience and technical background and they were very important people. It's definitely a loss for the company."

While we all hope for a miraculous ending to this story, the circumstances underscore the need for solid risk management planning.

 
---

  INSURANCE SOLUTION
Accidental Death and Dismemberment Protections
Limits Exceeding $100M+ Per Insured
Companies more than ever are shuttling groups of employees between locations on a regular basis. It's all too often that we receive calls to protect an organization's top tier talent when all board a single aircraft. Whether it's chartering a jet to attend high profile meetings, flying first class to collect on a well-deserved reward trip, or jumping on and off an aircraft for a two week road show prior to launching an IPO, in the event the plane crashes, a company's greatest rainmakers can be eliminated overnight.
Exceptional Risk Advisors has the authority to design and execute Lloyd's Accidental Death and Dismemberment coverage with benefits payable in excess of $100,000,000. These policies can be bound within 24-48 for those with needs for immediate solutions; no medical exam is required and coverage is available 24 hours, worldwide (including war zones and hot zones)
Call Us Today
866.512.0444
Looking for EXCEPTIONAL sales ideas!?
Check out www.ExceptionalRiskAdvisors.com
---
Want to learn about Key Person Disability?
View Exceptional Risk Advisor's Video.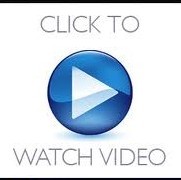 ---