Forbes' Ranked No. 3 Highest Paid DJ, Avicii, Cancels All Scheduled Performances
Posted Thu, Sep 18th, 2014 MTV News


   September 2014 | Phone: 866.512.0444
---
Forbes' Ranked No. 3 Highest Paid DJ, Avicii, Cancels All Scheduled Performances .

Avicii, who came in at number 3 on Forbes' highest paid DJ's, earning $28 million in one year, recently canceled all tour dates and upcoming gigs due to health concerns. Avicii was preparing for his headlining act at Ulta Music Festival in Miami when he was rushed to the hospital for severe abdominal pains, nausea and a fever. The DJ was suffering from a blocked gall bladder and ruptured appendix. Surgeons removed both organs and Avicii was ordered to rest.

A rep for Avicii stated that the DJ is still suffering from lingering effects from his surgery, thus having to step out of the Electronic Dance Music (EDM) spotlight and cancel his upcoming world tour.

     
---

INSURANCE SOLUTION
         Personal Income Protection
       Benefit Limits Exceeding $500,00 per month
Avicii's career was in full swing; performing at renowned night clubs worldwide, headlining major EDM tours, and producing a platinum album consisting of international number one hits. Almost overnight, he transitioned from a club DJ to an award winning global artist. Whether you're working with a DJ millionaire, or a star executive moving up in the ranks, an unforeseen accident or illness can cause significant financial hardship when not properly protected. For insurance advisors working with high income earners, current events can often open discussions about how to protect one's estate.

Exceptional Risk Advisors has the authority to design and deploy Lloyd's high limit disability contracts for high income earners with monthly benefits available in excess of $500,000 per month. Call us to discuss how you can protect your A-List client's future earning power from the greater risk of disability.

For our advisors catering to touring performers, we understand the large profits that can be made by completing a mega tour. However, what happens if the show can't go on? If adverse weather causes cancellation, a flight is delayed, or a disability to the headliner occurs? The potential gross of a tour is left vulnerable. Adequate protection for a mega tour, like Avicii's, is beyond the scope of traditional carriers; risks such as these require expertise and detailed knowledge. Exceptional Risk Advisors offers Non-Appearance protection for A-List entertainers.
Call Us Today
866.512.0444
---
Want to learn about Protecting Entertainers?
View Exceptional Risk Advior's Video.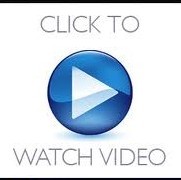 ---