AuRico Gold's CEO Resigns After Sick Leave
Posted Tue, Aug 20th, 2013 The New York Times


  August 2013 | Phone: 866.512.0444
---
AuRico Gold's Executive Chairmain Resigns
After Medical Leave

On June 11, 2013, AuRico Gold, a leading low cost gold producer announced that Colin Benner, Executive Chairman announced his resignation for health reasons; this after being on sick leave since April 30.

Mr. Benner, with over 40 years of mining, engineering and management experience, played an integral role in transforming and repositioning AuRico for growth.  During his tenure, Mr. Benner led AuRico to be the leading Canadian gold producer.



---

  INSURANCE SOLUTION
  Key Person Disability Insurance
Limits Exceeding $125,000,000 Per Person
With the departure of Mr. Benner, take a moment to consider your most successful clients and how to protect their organizations from an unforeseen disability to their fearless leaders.  Imagine the financial options created if AuRico had purchased a $50,000,000 Key Person Disability policy on Mr. Benner.  Imagine the confidence in the stakeholders associated with AuRico had key person disability been purchased.   

Many advisors understand how to protect these exposures from death.  High limit disability solutions exist!  Call us to discuss how we can design a custom plan from your rainmaker clients today!
1-866-512-0444
---

Take two minutes to learn more!
View Our Key Person Disability Video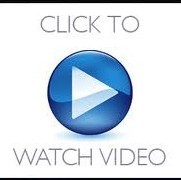 ---
Exceptional Risk Advisors, LLC | One International Blvd, Suite 625 | Mahwah, NJ 07495 |

www.ExceptionalRiskAdvisors.com