ArrowStream CEO, Steven LaVoie, Remains in Serious Condition.
Posted Tue, Aug 19th, 2014 Fox News


   August 2014 | Phone: 866.512.0444
---
ArrowStream CEO, Steven LaVoie, Remains in Serious Condition.

On July 31st Steven LaVoie, the founder of supply chain technology and services company ArrowStream, suffered near fatal gunshots to his head and stomach by a demoted executive. 

In a letter to Valued ArrowStream Partners released on the company's website, Mr. LaVoie's condition has improved from critical to serious, and he is stable and breathing on his own. We hope for a full recovery for Mr. LaVoie & and our thoughts are with both his immediate and ArrowStream family.

     
---

  INSURANCE SOLUTION
    Key Person Disability Insurance
      Limits Exceeding 125M+ Per Person
SUCCESSION PLANNING 
Companies, big or small, often depend on the vision and success of key personnel. Inside of ArrowStream, Steven LaVoie has unquestionably been leading the charge. It's critical that your clients stay protected by having both a plan to execute and insurance in place.  

We often highlight events like ArrowStream's to underscore the risk of a disability to a key employee.  Insurance advisors often protect key person exposures from the risk of death, whilst overlooking the greater risk of disability. Exceptional Risk Advisors has the authority to design and execute corporately owned Lloyd's Key Person Disability contracts with benefits payable to the corporation up to $500,000 per month. Key Person Disability solutions are an affordable solution for private and public companies to offset the replacement cost of uniquely talented executives.  If you're in the business of working with companies who rely on their visionary, call us to review how we can help your clients today!
Call Us Today
866.512.0444
Looking for EXCEPTIONAL sales ideas!?
Check out www.ExceptionalRiskAdvisors.com
---
Want to learn more about our Key Person Disability?
View Exceptional Risk Advior's Video.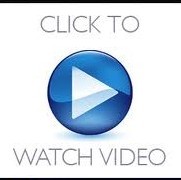 ---