Andy Wirth, Squaw Valley Resort's Sky Diving CEO, is Thankful to be Alive
Posted Thu, Feb 20th, 2014 Snowbrains


   February 2014 | Phone: 866.512.0444
---
Andy Wirth, Squaw Valley Resort's Sky Diving CEO, is Thankful to be Alive


On October 13, 2013, Andy Wirth jumped into the sky near Lodi, CA with unfortunate and devastating consequences. Due to changing winds, Wirth missed the landing zone, crashed down into a vineyard and collided with metal stakes, wires and tangled cabernet vines. The crash left Wirth with a butchered right arm and fighting for his life. 

After 50 days in the hospital, and 21 surgeries to his arm, Wirth has returned to work on a two-thirds schedule. 

  INSURANCE SOLUTION
Key Person Disability Insurance
Limits Exceeding 125M+ Per Person
An accident like Wirth's, where life can change in a flash, underscores the importance of ERA in helping advisors protect key human capital personnel. The loss of a key executive due to a disability can have devastating consequences to the bottom line, undermine investor confidence and erode market capitalization.
Exceptional Risk Advisors has the authority to design and execute Lloyd's Key Person Disability contracts with benefits payable to the corporation up to $500,000 per month. These policies are often designed to deploy capital to the firm for a period of 12 or 24 months, and in the event an executive cannot return to work, the same policy can carry a lump sum distribution in excess of $125M.
We highlight events like Andy's to drive home the fact that accidents do happen to key executives. Life insurance advisors understand how to protect key person exposures from death, however, the risk of disability is often 3-4 times more likely to occur during these individuals working years. Call us to discuss how you can protect key personnel from the greater risk of disability to those whom are truly irreplaceable to their firms.
Call Us Today
866.512.0444
Looking for EXCEPTIONAL sales ideas!?
Check out www.ExceptionalRiskAdvisors.com
---
Want to learn more about our Key Person Disability?
View Exceptional Risk Advior's Video.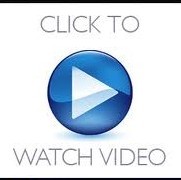 ---
Exceptional Risk Advisors, LLC | One International Blvd, Suite 625 | Mahwah, NJ 07495 |

www.ExceptionalRiskAdvisors.com